Steve Silver's Beach Blanket Babylon has been a staple in the San Francisco arts scene for more than 43 years. It is the longest running musical revue in history. Located in the North Beach district at Club Fugazi, Beach Blanket Babylon has run over 16,000 performances seen by over 6 million people around the world! Performances happen Wednesday through Sunday evenings with matinée performances on Saturday and Sunday. It is important to note that all of their shows are 21 and over except for the matinées, which are all ages.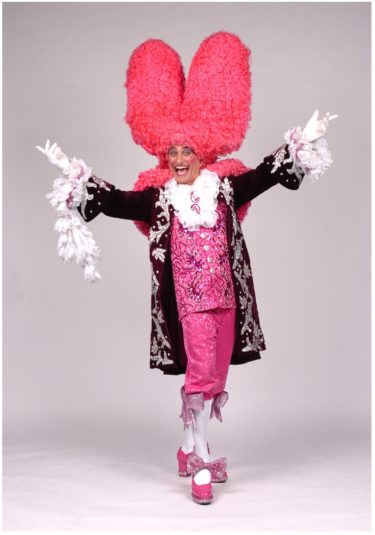 Steve Silver's Beach Blanket Babylon is a musical that takes a satirical and witty look into pop culture. The revue follows the story of Snow White as she searches for her Prince Charming. Along the way, she meets up with the latest pop-culture icons that now include: Donald Trump, Vladimir Putin, Lady Gaga, Beyoncé, and Prince – to name a few. Even though the plot remains the same, each new performance gives audiences hysterical spoofs of the latest headline. Audiences can expect a show full of funny popular songs parodies, outrageous costumes, and very large hats. In fact, large hats are so iconic that they end up covering a bulk of the revue's posters and marketing materials.
Beach Blanket Babylon offers a unique and memorable experience that has lasted in San Francisco since 1974. Performances are not only open for public events, but Beach Blanket Babylon is also available to hire for private events. Contact us, if you would like more information on bringing Beach Blanket Babylon to a private, corporate, social or association event. We are proud to be the exclusive booking agent for Beach Blanket Babylon.
Check out the video Mayor Ed Lee posted from the 40th Anniversary performance at San Francisco City Hall.