The 2019 Special Event conference has wrapped. This year's event was held in San Diego, Innovative Entertainment's backyard. It was a whirlwind week of activities and event experiences – and the IE team is proud to have played a part in much of it!
The Opening Night Event
We were thrilled to have our own Nicole Bernardi co-produce this year's Opening Night Party called 'History Revisited' held on the legendary U.S.S. Midway, with entertainment sponsored by Innovative Entertainment along with some help from some industry colleagues. The evening was delightful with every aspect of the ship's space utilized for the partiers. Guests were greeted and welcomed onboard at the ship's gantry, followed by some welcoming 1940's music which led to some wonderful food and drink. On the mid-deck could be found exclusive artist Club 90, which rocked the crowd well into the night. IE Executive Producer, Brad Wilson shared how proud he was of Club 90, "I loved the tenacity of Club 90. Inspiring!" Aboard the USS Midway, guests made their way to the fantail for dessert stations, roaming entertainment and the sounds of music coming from the flight deck. Once on the upper flight deck the party roared with the sounds of Red Hot Band who fanned the flames of partygoers' imaginations with an energized main stage performance while entertainment from selfie stations to acrobatics happened around them. Producer Jamie Snively shares one of her favorite moments, "The show upstairs was really fun. I love the way The Red Hot Band and the dancers worked together to create a fun and festive "throwback" environment, fitting for the space. The costuming and choreography were on point. Really proud of the work Nicole did producing this event."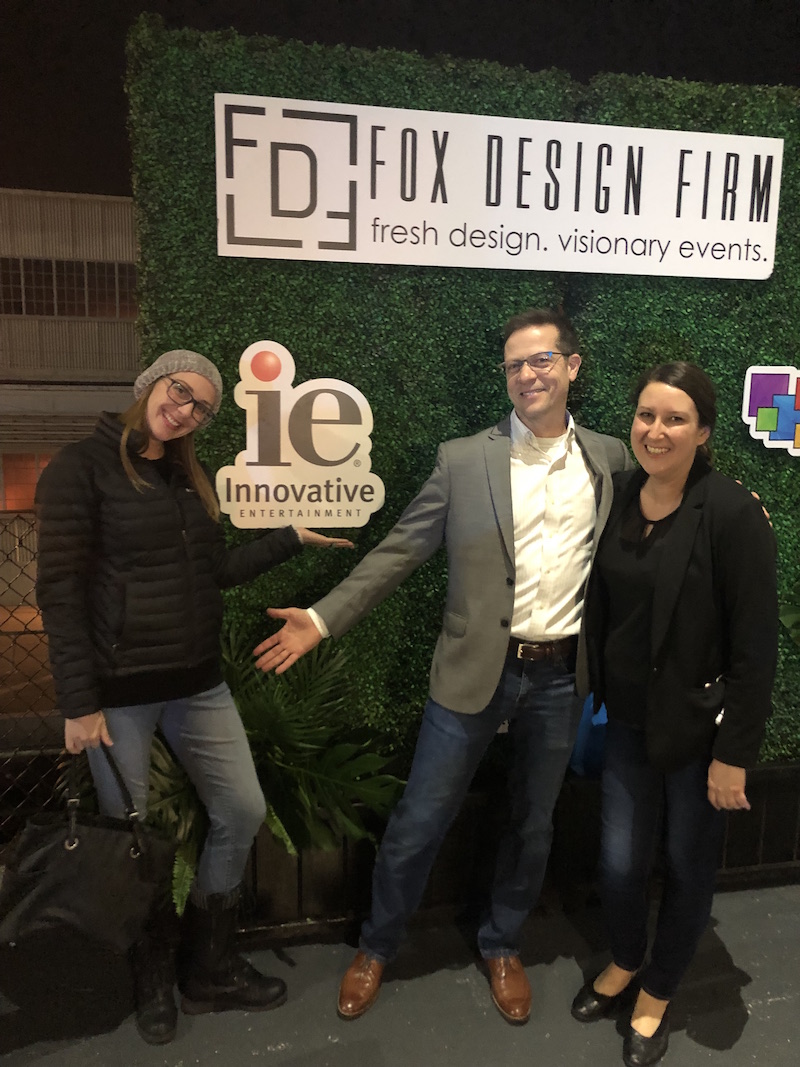 Opening General Session
One of the highlights for IE was having Peggy Jewel serve as a 2019 Ambassador for the The Special Event San Diego, proudly representing Innovative Entertainment. She took to the stage with excitement along with other industry professionals to welcome attendees at the Opening General Session. Peggy could be found throughout TSE at events offering local and industry insights, with her professionalism always on full display! Peggy made sure everyone was enjoying San Diego as much as she does.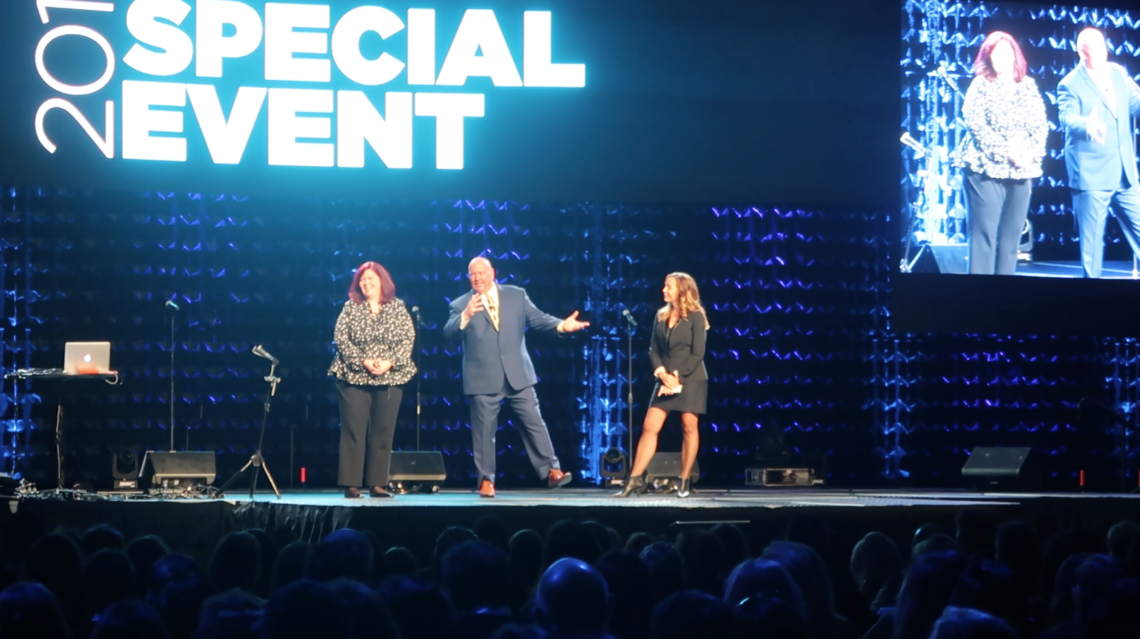 The Exhibit Hall
With over 30,000 square feet of exhibit space at the San Diego Convention Center, this year's TSE Exhibit Hall was buzzing with excitement and new ideas. There was never a shortage of attendees coming by the Innovative Entertainment booth this year – we loved re-connecting with clients and even making a few new industry friends. Jamie pointed out more than once, "I love running into colleagues, clients and friends from all over the world on the trade show floor." Innovative Entertainment's new "inn-crowd" booth design was inviting and allowed clients and potential clients to linger comfortably and learn more about our company's offerings. Brad, who enjoyed many hours in the booth, noted its success, "It was great reconnecting with clients. It seemed that more specific dates and needs of clients were discussed this year and that was great." Beyond the booth,  Special Event provided some awesome education this year which IE Producer Rita Chretien attended. "Learning from all of the sessions and speakers," Rita said, "was very insightful and a lot of fun!"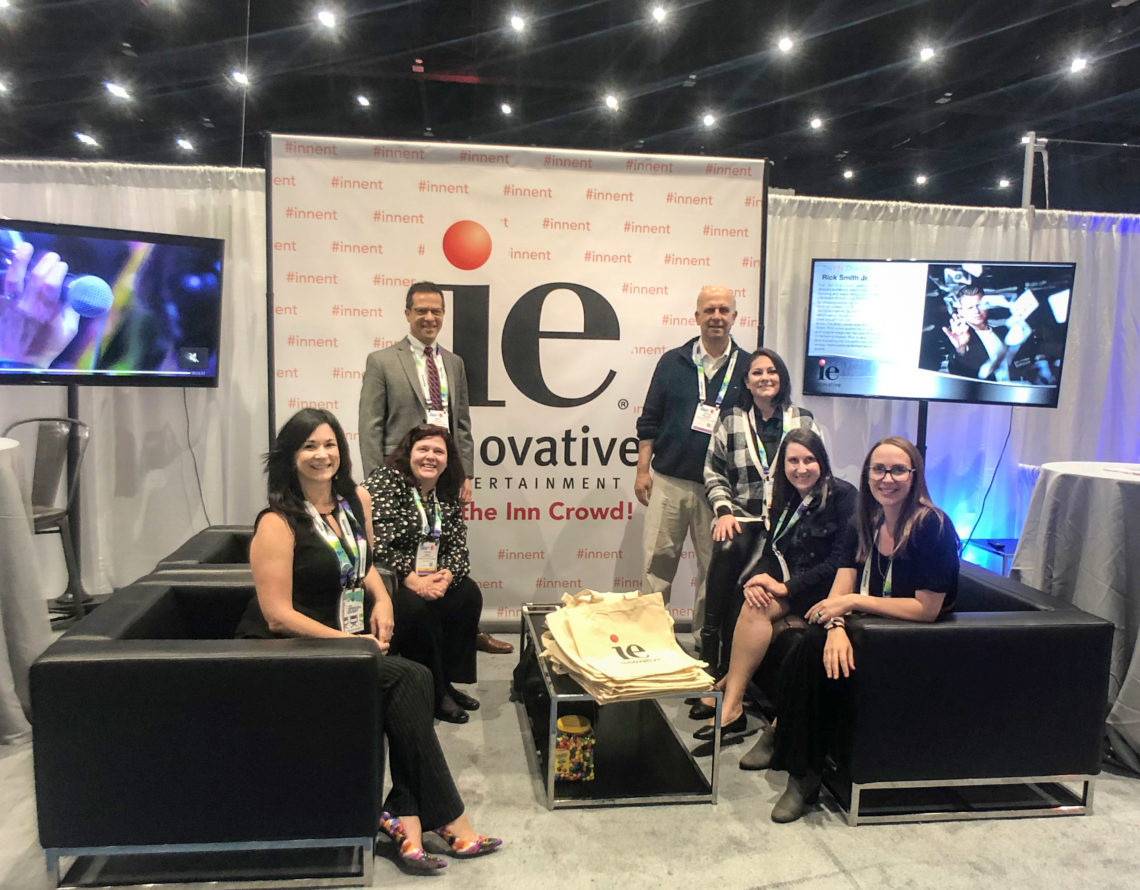 Leadership Luncheon
Connecting with other industry leaders was a theme for this year's conference. Jamie Snively attended the Leadership Lunch and stated that the lunch was, "by far my favorite event I attended. It was so well thought out and meaningful. The food and beverages were unforgettable. Plus, being surrounded by the leaders of our industry is so special." This year's Leadership Lunch was held at the San Diego Wine & Culinary Center and the lunch was centered on grounding one's self in a stressful industry.  Leaders left with a renewed sense of balance and positivity. 
The Event Experience
Innovative Entertainment was also thrilled to have sponsored entertainers at The Event Experience at the Prado in San Diego's Balboa Park. This new event for TSE was an inspiring showcase of new trends in all types of events. Innovative Entertainment's artist contribution included: Metallic Flash Tattoo Artists, Go-Go Dancers and our favorite Drag Queen, Anita Procedure. Last, but not least, the Special Events Gala and Closing Night Party was an activity that capped off a great week with industry colleagues.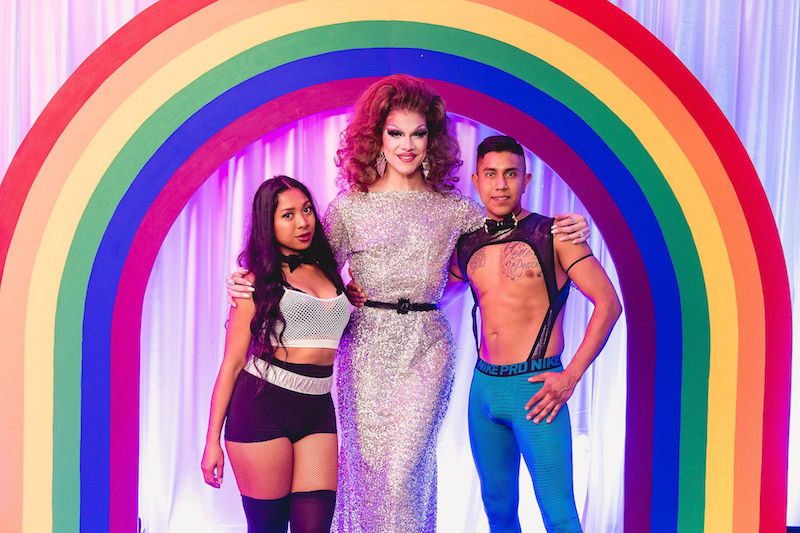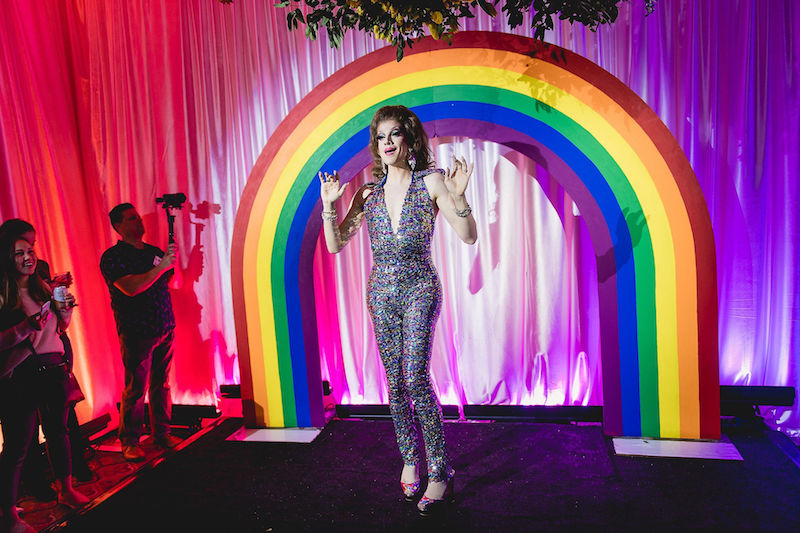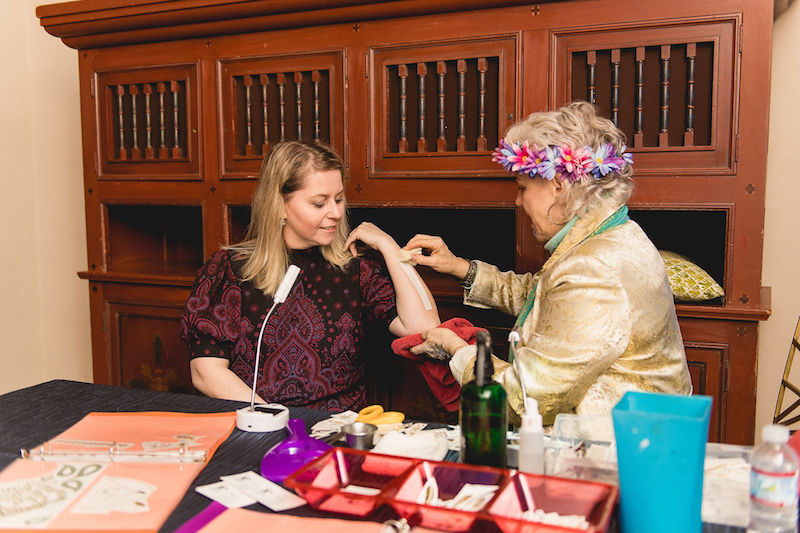 We can't forget to mention that the SEARCH Foundation held their annual TSE fundraiser. The Foundation is a very important initiative to Innovative Entertainment. Jamie Snively is a past member of their Board of Directors and IE is part of the SEARCH100. Not only was this year's event "BOUJEE BASEMENT" a fun experience, but some very important money was raised. Year-round SEARCH does important work, and this year it touched close to home with the fires in California affecting many in our industry. Of course you don't have to wait for a SEARCH event to donate money, SEARCH takes donations online here. Give today!
It was a great TSE conference this year in San Diego – see you in Las Vegas for The Special Event 2020!