Choosing a small list of favorite live music venues in America is a tough task. Here on our blog we will feature some of our favorite live music venues from across the world.
The Roxy, Los Angeles, CA
The Roxy in LA is known for producing consistent, high-quality concerts in Los Angeles. It attracts up-and-coming pop and rap acts as well as more established artists. To top that off, you will be listening in a hot venue that is near the action of West Hollywood and the Sunset Strip; it is easy to make an evening out of the many venues that Los Angeles' young and beautiful frequent before you end the night at the Roxy. Many hip hotels, nightlife options, and restaurants abound in this area of the city. The Roxy is available for private special events (350 guests for cocktail reception or 200 guests theater style). The venue includes The Roxy Marquee to welcome your guests, built in stage, sound and lights, VIP area and a built in bar.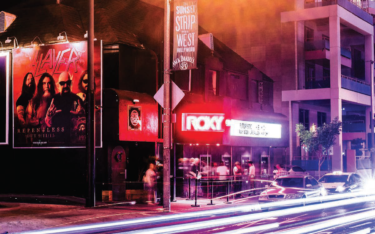 Red Rocks Park and Amphitheater, Denver, CO
Red Rocks is another music venue that must be seen. Their setting is one that's unique in terms of the seating arrangement and the scenery. You'll be listening to a unique line-up while sitting in a desert amphitheater. It's an experience that you'll remember for a long time to come. Some of their recent and upcoming performers include Nathaniel Rateliff, Joe Russo, and Griz. Red Rocks is one of our favorite private event venues to work at. We have produced headline talent here on several occasions and the guests are always left in awe.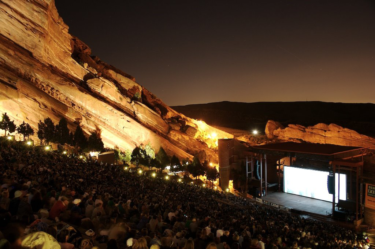 Grant Park, Chicago, IL
Live music in Chicago during the summer season can't be beat. Grant Park is a stunning setting, with several live music venues that includes an open-air stage and Jay Pritzker Pavilion. The sound design is excellent, with the speakers surrounding the live music area from all angles.  Grand Park is home to the Chicago Marathon, Taste of Chicago, Grant Park Music Festival and Lollapalooza. Grant Park is also available for private events and weddings. For a full list of all public events click here.