"The digital revolution we're entering can be unsettling, but McAfee and Brynjolfsson show how these incredibly powerful technologies will make our choices more important than ever. Machine | Platform | Crowd is a road map for leaders to make wise choices as they navigate this new world."
Arianna Huffington, former President and Editor-in-Chief of the Huffington Post Media Group
"A splendid book, replete with riches. Vital for understanding where we, as a society and an economy, are and where we'll be heading in the decades ahead."
GoodReads.com Review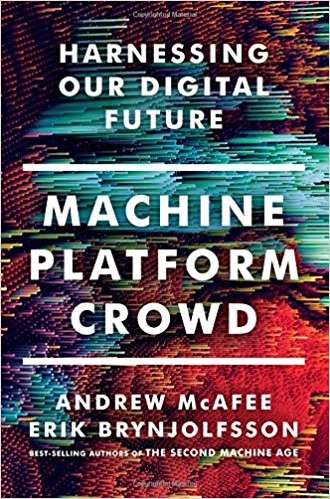 In their 2014 bestseller The Second Machine Age: Work, Progress, and Prosperity in a Time of Brilliant Technologies, Andy McAfee and Erik Brynjolfsson described a new era of mechanization, one in which smart machines move beyond the physical realm and take on higher-order mental tasks.
Three years later, the immensity of this shift is becoming apparent; driverless cars, automated disease diagnoses, and machine-driven legal advice are moving from sci-fi pipedreams to reality. In Machine, Platform, Crowd: Harnessing Our Digital Future, McAfee and Brynjolfsson identify three simultaneous revolutions underlying the rapid changes of the past decade: machine learning is enabling faster, smarter decision-making; platforms like Facebook, Netflix, and Uber are replacing traditional products as the drivers of profit; and the Internet is allowing organizations to tap into the collective wisdom of the crowd.
Described as "an astute romp through important digital trends," the book explains how these three forces are disrupting the economy and outlines how innovators of all types can leverage them to realize their full potential. The book, which was released in June, has drawn praise from a wide variety of publications, including Bloomberg, The Wall Street Journal, and The Economist, and was recently included in Fareed Zakaria's special "The Next Big Idea" on CNN.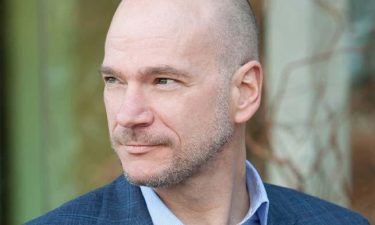 About Andrew McAfee
Andy McAfee is a principal research scientist at the MIT Center for Digital Business and co-author of the New York Times bestseller The Second Machine Age: Work, Progress, and Prosperity in a Time of Brilliant Technologies. He is a cofounder of MIT's Initiative on the Digital Economy and a member of both the Thinkers 50 list of the world's top management thinkers and the Politico 50 group of people transforming American politics. Celebrated as a "hip, brilliant, and fun" speaker who "grabs the audience from his first word," McAfee has talked about his work on The Charlie Rose Show, 60 Minutes, and CNN and at TED, Davos, and The Aspen Ideas Festival.
For more information on Andrew McAfee please contact us.