Piano bars rose to relevance in the late 1800's alongside Ragtime music, a style which featured pianos heavily and encouraged a playful and spontaneous style. This style created a space for musicians to "duel" using their creativity with the instrument. Club owners were able to use this creativity to give their bars a fun feeling and draw in customers with new shows like never before. These clubs featured a single pianist playing on a grand piano, working for tips and taking requests from club guests. These sorts of venues are one of our favorites. Live music, battling artists, up and coming local musicians, and singing classic songs. It doesn't get better than that!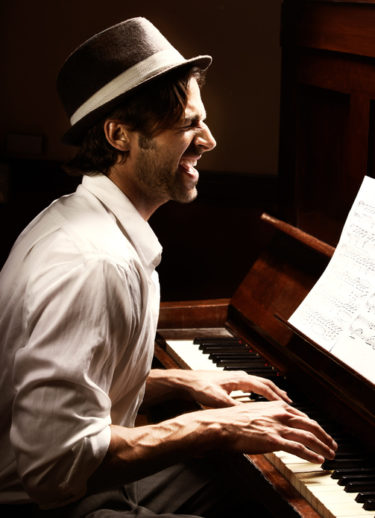 We picked a few of our favorite piano bars from across America.
1. Pat O'Briens New Orleans Famous for their Hurricane and Bloody Mary cocktails, Pat O'Briens also features a dueling piano bar with two iconic copper pianos. The musicians play all night and will happily take requests. Adding to the magic is the flaming fountain out on the patio. Pat O'Briens is a great place to grab a drink and witness the art of the duel.
2. Don't Tell Mama NYC The piano bar at Don't Tell Mama NYC opens for happy hour at 4pm, with one of their pianists playing cocktail music from 5-9pm. At 9, things get shaken up when the crew of singing waiters and bartenders join the pianist to make beautiful music together. Don't Tell Mama also has an open mic so customers can get in on the fun as well.
3. Howl at the Moon Howl at the Moon is a national chain that took the idea of a piano bar and modernized it for a new audience. Their slogan "Part Bar. Part Concert. All Fun!" says it all. The bar features live musicians who do covers on popular songs from all genres, with a focus on getting the crowd to dance and have fun. While usually accompanied by a band, pianos are still the main instrument used in these covers and help bring a new twist to songs you thought you knew.
It's always a party in Las Vegas! The Bar at Times Square is the Ultimate Neighborhood Bar! Situated downtown New York New York Hotel, The Bar is always crowed and you can hear singing from down the street. Locals get in free and it's the rated #1 Piano Bar in Vegas Piano bars and dueling pianos have a deep history in America and continue to thrive through new avenues to this day. Why not bring this excitement to your own event by hiring a dueling piano show for your next celebration? Perfect choice for corporate events, holiday parties, birthday celebrations and more.
Another fun twist on the art of the duel. Check out our Dueling DJs!