As we approach the end of the year, we've been reflecting on our experiences in 2017. We've had a great year full of opportunities to assist amazing companies and to book some incredible artists! While all of the artists we booked are important to Innovative Entertainment, we're proud to say that we booked a few of our favorites this past year. We're thrilled to have had the opportunity to work with the following artists and want to share a little bit about each of them.
SAM HUNT
A favorite among country fans, Sam Hunt hit his all-time peak this past year with Body Like a Backroad. He's currently on his 15 in a 30 Tour with upcoming shows in Hawaii, New York, and Wisconsin. With his original songs incorporating hip-hop, R&B, and pop, Sam Hunt has made a name for himself in the music industry and has even received one American Music Award and one CMT Music Award.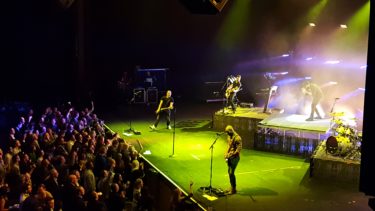 FITZ AND THE TANTRUMS
With the debut of their most recent album, Fitz and the Tantrums, and their even more recent deluxe version of the same album including their newest song, "Fool," Fitz and the Tantrums has grown from a mildly popular alternative band to a worldwide favorite pop band. They were recently on tour with One Republic and are booked to play at the Rock 'N' Roll Savannah Marathon & 1/2 Marathon in Savannah, Georgia on November 4th.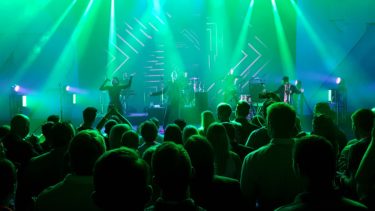 BILLY IDOL
One of MTV's first megastars, Billy Idol, is still gracing the music industry with his rock 'n' roll. In 2014, his autobiography, Dancing With Myself, became a New York Times bestseller. His book is an honest and open account of his rise to fame and is a perfect representation of his iconic rock 'n' roll attitude and passion for music. Billy Idol will be joining Morrissey at the Hollywood Bowl on November 10th and 11th.
SAMMY HAGER
Sammy Hager, former singer for Van Halen and otherwise known as "The Red Rockstar," has also remained a true rock 'n' roll icon. He recently had an "epic birthday bash" in Cabo San Lucas, Mexico, which was captured live and will be shown in select theatres nationwide on December 5th. He also has his own television show, Rock & Roll With Sammy Hager Roadtrip, which is aired on several cable TV stations, and gives fans an opportunity to see the behind-the-scenes of Sammy Hagers life and music production. He continues to tour the country and remains an important part of the rock 'n' roll scene.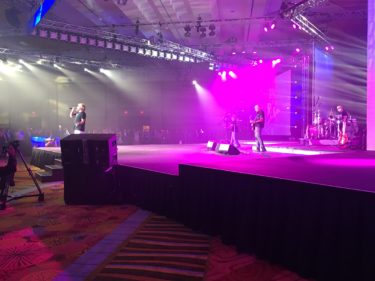 CHARLIE DANIELS
Popular country and rock 'n' roll singer, Charlie Daniels is getting ready to celebrate the 45th anniversary of his band. His band remains alive and well and have recently released a video of "Ragged Old Flag." Charlie Daniels has also made his audiobook memoir, Never Look at the Empty Seats, available for sale. This book shares a much softer side of Charlie Daniels, as he personally describes how he rose to fame from his childhood of depression.
TRAIN
Train has had massive success since their formation in 1993. They're currently touring Europe on their Play That Song tour and will be starting their Sale Across the Sun tour this upcoming March 2018. Their latest album, a girl a bottle a boat, was released this past January and has been wildly successful.
ELLE KING
Elle King recently won two Grammy awards for her hit, Ex's and Oh's. Ex's and Oh's was such a huge sensation that it landed her music onto the Billboard Hot 100. She's toured with popular bands, such as, Of Monsters and Men and Train and currently has show dates booked in Nashville and Los Angeles.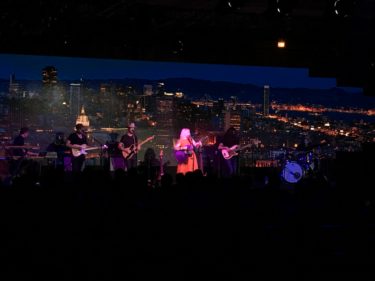 HEATHER HEADLEY
Trinidadian-American actress and singer, Heather Headley, is about to take the stage once again in Broadway's "The Color Purple." She released her most famous single, "A Little While," in 2012 but she remains a popular artist in the music industry and continues to appear in popular musicals.
USHER
R&B musician and sex icon, Usher, has sold over 43 million albums. He's been inducted into the Georgia Music Hall of Fame and the Hollywood Walk of Fame and is responsible, along with Scooter Braun, for the success of Justin Bieber. He replaced CeeLo Green as a judge on The Voice in 2013, which made for an interesting and exciting season. His most recent hit single, "No Limit" acquired 32nd place on Billboard Hot 100.
---
If you are looking for a killer headliner for your next corporate or social event, it goes without saying, these are at the top of our list for 2017 and beyond! Innovative Entertainment books some of the most sought after vocalists and bands for events across the United States. Our clients include corporate in-house planners, production companies, destination management companies, performance venues, and more. Contact us for more information on the above and many more artists.
Photos courtesy of Nichole Beasley.