The long-awaited next season of The Voice is finally here! New judge, Jennifer Hudson, will take her place next to returning judge, Miley Cyrus, and our favorite ever-present duo, Blake Shelton and Adam Levine.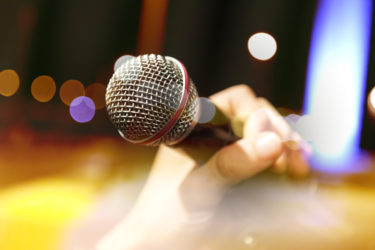 Fans have high hopes for this season and have been eagerly waiting to see how things play out between this set of judges. Each new season welcomes at least one new judge so the dynamics of the show are constantly changing. These changes often bring a refreshing twist to the show but are occasionally regarded as an unwelcome change.
With Jennifer Hudson's own rise to fame on the American Idol stage as a contestant, her presence will be an inspiration and testament to The Voice contestants that their dreams of singing really could become a reality. As well as Jennifer Hudson's arrival on the show, fans are also looking forward to seeing how the relationship between Adam Levine and Miley Cyrus plays out. With tensions rising between them during Miley's last season on the show, we're all curious to see how they'll interact.
The judges aren't the only ones that make this show great. Previous seasons have brought attention to talented singers, many who aren't currently receiving the attention their voices deserve.
Although there are a few artists who have had great success since their victories on The Voice, Javier Colon and Jermaine Paul, winners of the first and second seasons of the voice, have hit a few bumps in the road since their grand victories in 2011 and 2012. They both continue to perform but have yet to make a name for themselves in the music industry.
On the other hand, Cassidee Pope and Danielle Bradbury, winners of the third and fourth seasons of The Voice, are two artists who continue to release albums that have become popular amongst country fans. Danielle is celebrating success with her newest country radio release, Sway. When they aren't touring, both of these artists are accepting corporate dates. Contact us for more info.
More recent winners, including Tessane Chin, Josh Kaufman, Sawyer Fredericks, and Jordan Smith are continuing their endeavors of success with recent album releases and tours but still haven't gotten as much attention as Cassidee Pope.
The Voice judges recently opened up about why they believe their winners aren't prospering after the show. They said the show's record label that signs artists after their wins, Republic Records, might be to blame.
With the new season starting, fans of the show can only hope that the winner of this season can continue to grow and shine after the show ends. We look forward to what this new season will bring!