A social phenomenon has hit the streets of San Francisco to celebrate an anniversary of 50 years. The city's tribute to the infamous "Summer of Love" kicked off on June 21st in Golden Gate Park with a free concert featuring 60's performers such as members of Jefferson Airplane. The original 1967 event is noted as symbolizing the city's free spirit and counterculture atmosphere.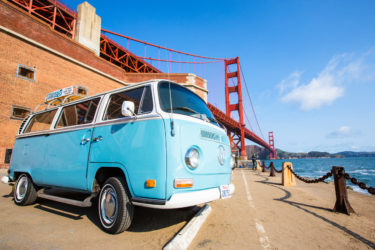 Summer of Love: History and 50th Anniversary
During the spring and summer of 1967 close to 100,000 hippies and flower children converged in San Francisco's neighborhood, Haight-Ashbury. They were there to change the world and influence popular culture with a new style of music and art. It was the beginning of the organic foods movement, protesting war with love and peace. It fostered the emergence of a new rock music sound and introduced an era of peace consciousness and community connection.
How Can You Celebrate?
If you're going to San Francisco, remember to wear flowers in your hair! You will fit right in with the 60's theme and bohemian-style events taking place every day throughout the summer.  Join in the fun with an international pop festival, cultural exhibitions, museum displays and Magic Bus tours. You will be amazed by the Rock N' Roll billboards on Sunset Strip!
Rock along to the sounds of the band, Summer of Love, LIVE presenting 60's hit songs. It's a tribute to the music of the time featuring sound and lookalikes of Carlos Santana, Janis Joplin, Jimi Hendrix, Jim Morrison and many others. You will be off your seat for the entire performance!
This summer, throw on your beads, headbands and bell bottom jeans. Join San Francisco in the replay of one the greatest social revolutions in history!