A winery can make a lovely, sophisticated setting for a private cocktail party, a wedding, a corporate meeting, or a dinner party. These 3 featured wineries of the Napa Valley are some of our favorite partners, and they have unique settings for large and small groups. We will work with you to find the perfect location to create an exceptional experience for your special event. Here's our top picks this summer.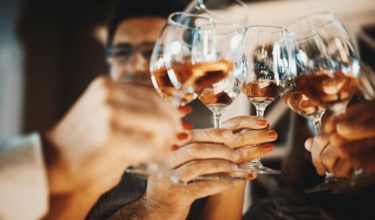 Del Dotto Vineyards is a family-owned winery. The property includes incredible hand-dug caves for aging wine. Lined with Italian marble and decorated with ancient tiles telling the history of wine making these caves are their own work of art!  Located in St. Helena, CA.
The blissful spaces at V. Sattui Winery are wonderful locations for indoor or outdoor events both large and small. The intimate Gold Room or elegant Vittorio's Terrace are perfect for small groups. The sophisticated Barrel Room, with its capacity for up to 250 guests, can give large parties an intimate feel. Picturesque surroundings at the Lower Courtyard, Vittorio's Vineyard Lawn, and Vittorio's Picnic areas are well suited to mingling and dancing. V. Sattui is one of the only wineries in Napa to accommodate weddings, and they were selected as one of The Top 5 Winery Locations for Weddings in the world. Located in St. Helena, CA
The Castello di Amorosa took 15 years to construct and is an authentically styled, medieval Tuscan-style castle. It offers an exceptionally unique, private locations for special events. Many of the gorgeous spaces available are off limits to most patrons. The stunning Barrel Room and the prestigious Great Hall are highly sought after spaces for some very exclusive events. Other locations on the property including Il Passito Patio, Lake Mario, North Tower, and Sunken Courtyard offer incredible views and unique looks into this remarkable property. Located in Calistoga, CA.
With our 30 years of event entertainment expertise, the team at Innovative Entertainment will help you choose the best entertainment for your next winery event. We will work with you to ensure satisfaction for both you and your guests. Get in touch today to learn about what we can do for you.