Nearly 20 years, 12000 shows and 14 awards ago, The Three Waiters began to surprise the world, and became known as "The Event Planner's Dream." But did you know they have much more to offer?
We are happy to announce the brand new Three Waiters website: www.thethreewaiters.com.
Here you will find information on all their shows available world-wide. As the exclusive source for these fine and award winning acts, we encourage you to check the site out and let us know if you have any questions.
To celebrate this launch we are offering $250 off of any booking between now and the end of 2017.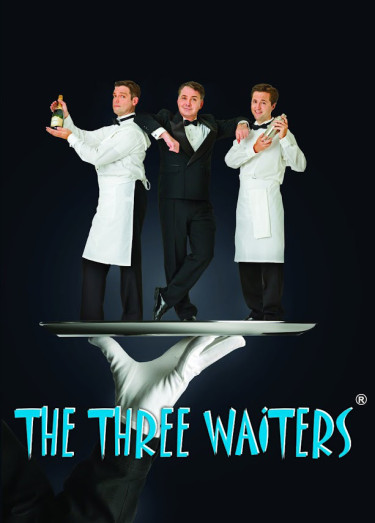 Just few of the thousands of happy client reviews:
"Not only were they hilarious and engaging the guests, but their singing was magnificent."
"We were so impressed, surprised and in awe of their talents!…certainly a highlight of the event!"
"The Three Waiters were incredible! The feedback we have been receiving from our clients is overwhelmingly positive.
"…they were simply AMAZING…!!"
"…hilariously entertaining however also extremely talented singers. Our guests had an absolute ball thanks to them."