Instrumental music has the potential to up class any event and turn it into a sophisticated affair. If you are looking to make your company's holiday party the talk of the town, then you'll want your guests to get down with Electra Brass! Book the right music, and guest enjoyment is pretty much a guaranteed success!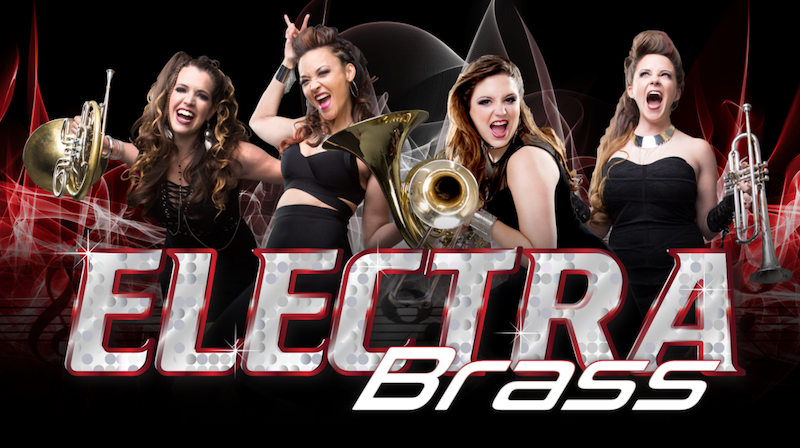 Better Than Your Every Day Classical Music
Electra Brass is the brainchild of Jenni Lee Kearns, a French hornist who's performed alongside many renowned musical celebrities. The list of luminary artists include: Encore, Rihanna, Lady Gaga, Eclipse, Kanye West, Jennifer Lopez, Marie Osmond, Josh Groban, and the Righteous Brothers – and this is a tip of the iceberg.
This all-female rock and roll band of hornists revolutionizes classical horn music by incorporating boost pedal use. Their technique coupled with wireless technology turns their output into electrifying performances. By taking popular music and giving it an electric flair, Electra Brass has managed to develop a new hybrid genre of music unlike anything else in in the event entertainment arena.
The group's founder also prides herself in their ability to create customized musical pieces upon request – should you want to have your musical ideas immortalized at your party – or simply have your favorite music transformed beyond your imagination. Creative and entertaining, Electra Brass brings cheer to the holiday season that comes but once a year!
---
Innovative Entertainment seeks to make your holiday party pop by giving you access to hundreds of talented musicians guaranteed to make your celebration an event to remember. You can view our musician and band profiles on our website at www.inn-entertainment.com. Or simply click here to contact us for creative assistance in picking musical entertainment perfect for your event!