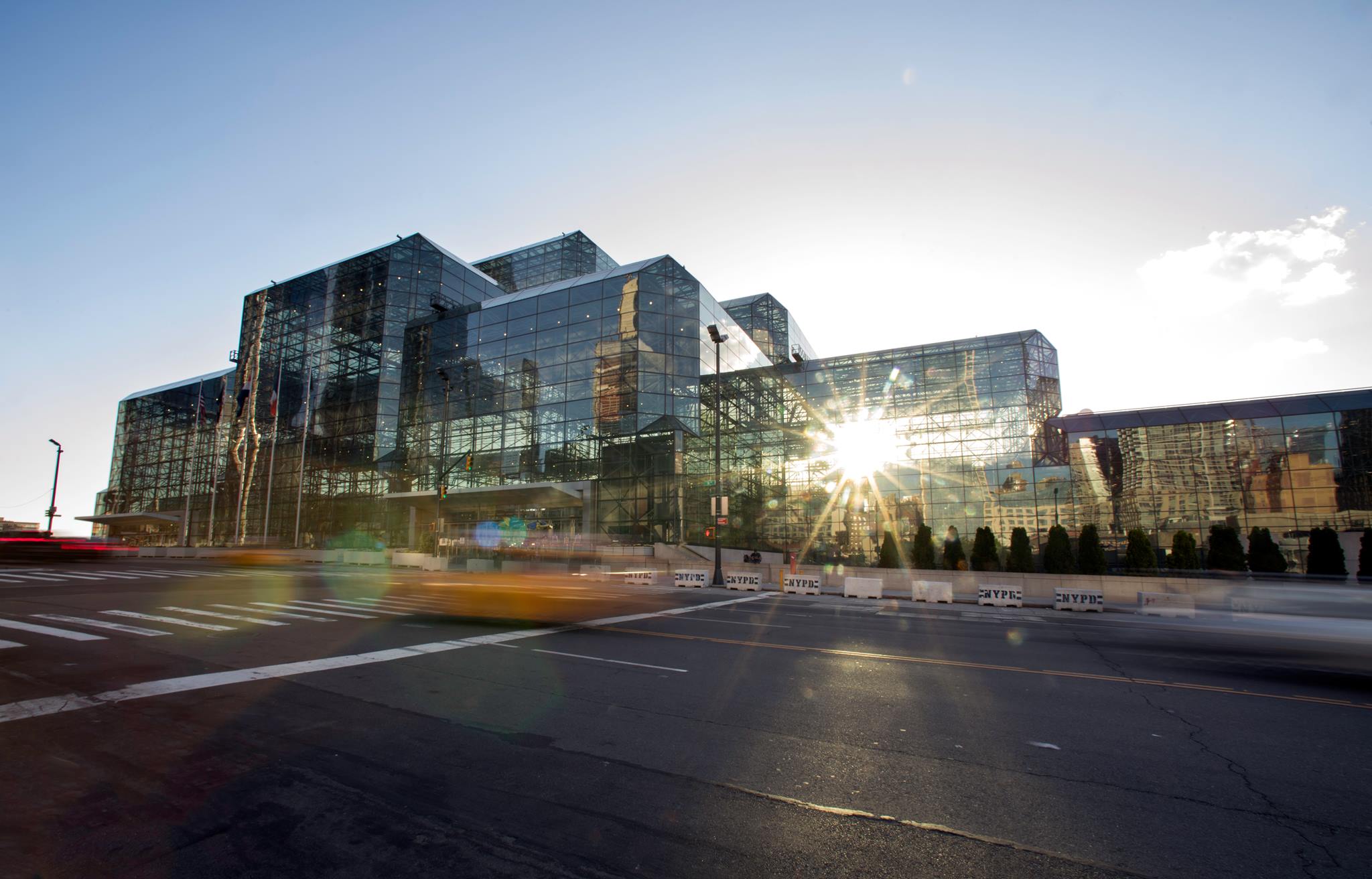 New York City's Javits Center claims the title of "the busiest convention center in the country," and it's easy to see why. The Javits Center boasts 760,000 square feet of flexible exhibition space, a recent $453 million renovation and a fabulous location in a newly revitalized West Side neighborhood.
Extraordinary Spaces
More than 170 events take place at the Javits Center each year, including 30 of the top trade events in the U.S. This exciting venue features innovations like the 15-story, glass-enclosed Crystal Palace, a spectacular lobby area with state-of-the-art lighting. A variety of receptions and corporate event can be accommodated in the 30,000 square foot events hall, 102 meeting rooms and the stunning 45,000 square foot glass-enclosed River Pavilion with its views of the Hudson River. Eco-friendly renovations to the Javits Center added a unique 6.75-acre "green roof,"  home to a bird sanctuary and apiary with thousands of California honeybees.
Convenient Amenities
The Javits Center's plentiful amenities are one reason it reigns as New York's premier event venue. Event attendees enjoy airport shuttle service, high-speed wireless that serves up to 70,000 mobile devices, the Marketplace food court, a FedEx office, a Starbucks, and the Taste NY store. Event set-up and break-down are facilitated by a four-acre truck marshalling area with 50 covered loading docks.
Amazing Location
The Javits Center's West Side neighborhood is enjoying an incredible renaissance. The nearby Hudson Yards project, newly opened in March 2019, offers high end retail and a number of notable restaurants like Mercado Little Spain, chef José Andres' Spanish food hall. Stroll the High Line, a 1.45 mile elevated promenade and public park  built on a historic freight line and featuring scenic overlooks, gardens and art exhibitions. The  new  34th St. Hudson Yards 7 Subway Line Station, located directly across from the Javits Center, now connects the West Side to stops at Times Square, Bryant Park, Grand Central and Citi Field.
Big Changes To Come
Big changes are coming to the Javits Center, and meetings will never be the same. The Center is building more than 200,000 square feet of new meeting room and pre-function space on two floors – all part of the blockbuster transformation of this industry icon. Connected to a one-of-kind rooftop pavilion, these meeting spaces will be state-of-the-art, flexible and feature amazing views of the Hudson River and an award-winning green roof (one of the largest in the United States). Doors open on the renovated and new spaces in 2021!

---
Location, flexibility, amenities, style: all the reasons why the event specialists at Innovative Entertainment consider the Javits Center a favored New York City venue. In New York and locations throughout the U.S. and abroad, let us provide the best in entertainment and speakers for your corporate event, convention, fundraiser or special event.