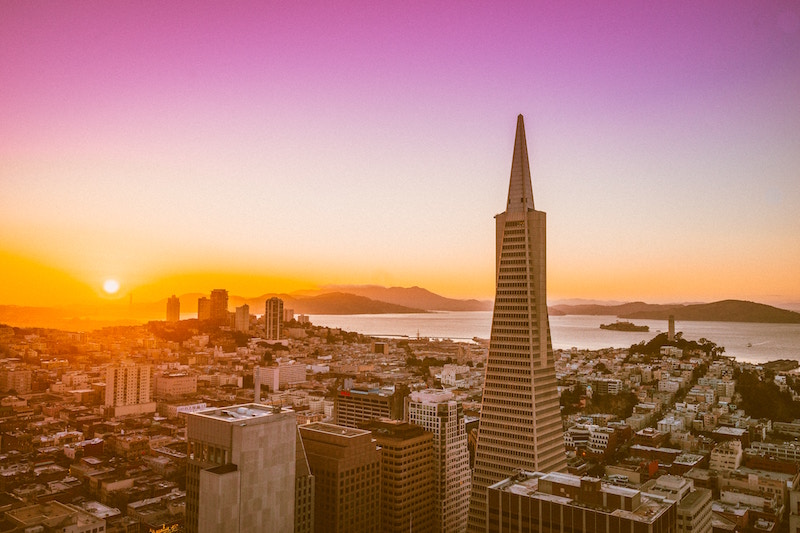 The Moscone Center in San Francisco is the largest exhibit and convention center in the 'city by the bay' and one of the biggest in the United States. It has three main halls, Moscone South, Moscone North, and Moscone West, for meetings and events. These three halls are spread across three city blocks and take up 87 acres. A venue fun fact: the Moscone Center appeared in the Sandra Bullock movie The Net in 1995.
The three halls of the Moscone Center surround the Yerba Buena Gardens. Moscone North and South are connected underground by an exhibition hall known as the "Bunker." Moscone South and West both are three stories tall. For special events, the Moscone Center boasts three ballrooms, 151,000 sq. ft. of unforgettable lobbies, and 107 meeting halls. All of these are encompassed in 992,000 sq. ft. of meeting and exhibit space.
The convention center that opened in 1981 has expanded throughout the years. San Francisco is currently expanding the Center adding additional exhibition space and meeting rooms. These expansions will make it possible for the Moscone Center to offer even more to those looking to host conferences, conventions, events and meetings here.
The Moscone Center is named after the former mayor of San Francisco, George Moscone. He was an advocate for the Center being built, only on terms that it was best for the citizens of San Francisco. The Center has hosted many major events from globally known companies. This space is perfect for any kind of event including business meetings, annual events, sports tournaments, and much more. The Moscone Center is a favored venue and many companies come back year after year.
We're an entertainment company that provides some of the best events around the world, but San Francisco is the home of our main office – making us a leading force in the entertainment industry in San Francisco. We've been a part of many events held at the Moscone Center, and are very knowledgeable when it comes to all aspects of hosting an event at the expansive convention center. We provide the best headliner acts, local and global talent, keynote speakers, creative production support, and stage performers for corporate, social, and private events. Are you planning a conference, convention or special event at the Moscone Center? Contact Innovative Entertainment!