It's a New Year; a brand-new opportunity to make this year even better than last!
With goal setting being so important at the start of a new year, we're sharing three of our favorite journals for event professionals and creatives. Check out this list – each designed to help keep you organized, focused and accountable all year long. Let's get started!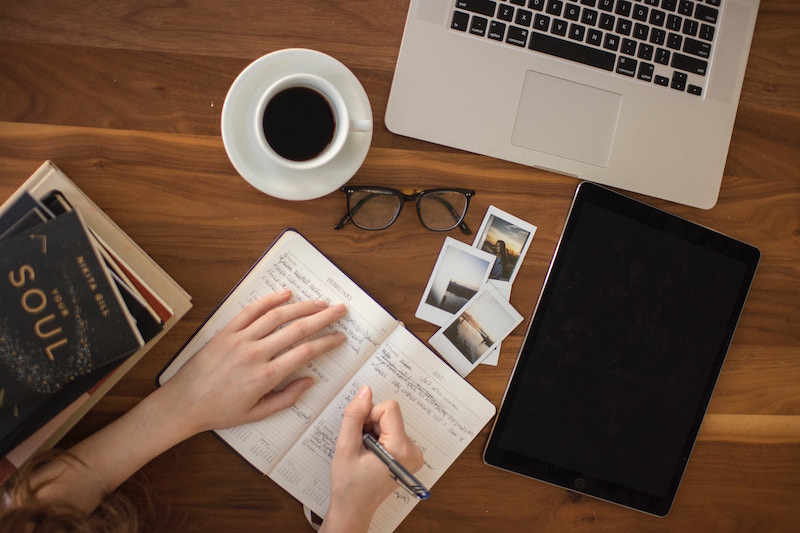 THE BEST SELF JOURNAL
It's time to get serious and that means you need a serious journal to keep everything on track! That's where The Best Self Journal comes in. This journal is like no journal you've had before – it has four distinct sections: daily, weekly, monthly and free space:
• daily sections have a section to schedule your day and keep on-track with a brainstorming column.
• weekly section has a place to reconcile daily activities with long term goals.
• monthly section is un-numbered offering optimal flexibility.
• free space is to keep any ideas or reminders that can't be constrained.
When it comes down to it, the Best Self Journal has been designed keeping your 'best self' in mind! Learn more about it by visiting them online here.
THE BULLET JOURNAL
The Bullet Journal (called BuJo® for short) is a journal that was created with the Rapid Logger in mind. Rapid logging is a form of journaling that relies on a quick series of notation. Bullet points are primarily used (hence the name). Tasks are given certain notations (x is used for completed, < for scheduled and > for task migration to next pages). Sounds interesting, right? Click here for a crash course in Rapid Logging. This journal is perfect for the traveling event professional. Learn more about it by visiting online here.
THE PASSION PLANNER
Not sure about journaling? The Passion Planner lets you test theirs by offering a free PDF version when you visit their website. Very similar to the Best Self Journal, this journal is super helpful for plotting out your short and long term goals, and action plans to incorporate them into your life. It's a great tool that helps you to interact with your goals in a constructive, reflective way. And for every Passion Planner purchase #pashfam will donate a journal to an organization, school, or individual. For more information about the Passion Planner visit online here.
Let us know which journal sounds most like what you're looking for. Happy Journaling!
---
Innovative Entertainment is an entertainment agency that books the most talented and versatile world-class performers for clients across the United States and beyond. Providing one-of-a-kind experiences, our exclusive roster of talent ranges from; high energy dance bands, to eclectic musical groups, to one of a kind unique stage productions. Our clients include event professionals, event planners, wedding planners, corporate in-house planners, convention producers, venues, production companies, destination management companies, and more. Let us help bring an award-winning headliner to your next convention opening session or event – connect with our experienced entertainment team here.