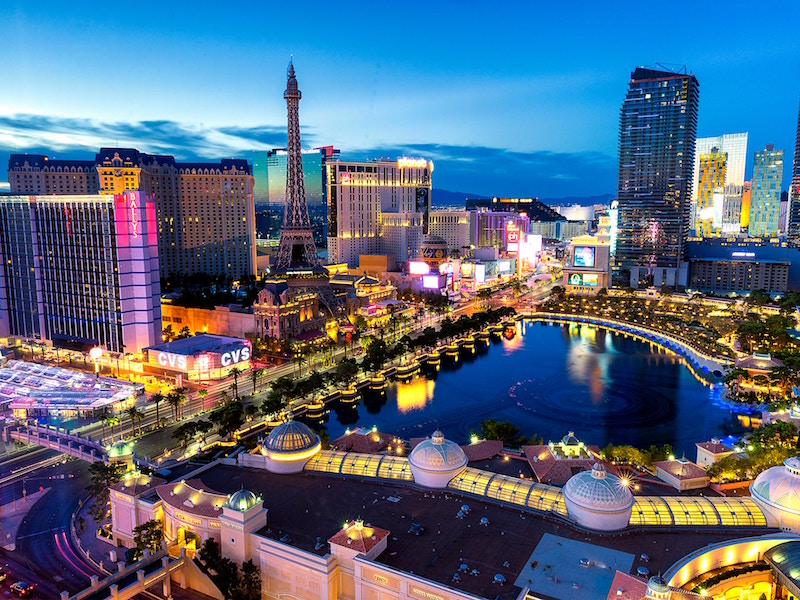 Las Vegas has a reputation for being one of America's favorite destinations for a good time. It is home to amazing places to eat and shop, winning big, and any kind of entertainment you can think of. Las Vegas is also a place for many special events and occasions such as conventions, weddings, parties, and festivals. If you're planning a special event in the Las Vegas area and are looking for great talent and entertainment for the event look no further than Innovative Entertainment.
Innovative Entertainment is one of the largest entertainment production companies in the United States and is a substantial presence in the special events industry. We have a track record of providing top-notch entertainment, creative and production services for corporate events, social parties, festivals, concerts, non-profit events and fundraisers. We have several advantages in the industry by being staffed by a highly-skilled production management team and having close ties with top entertainers, agents, managers, and sound and lighting companies.
Innovative Entertainments services cater to major corporations, associations throughout the entire world, fundraising organizations (both civic and social), in addition to wedding and private event planners. Our clientele includes: producers, event planners, destination management companies (DMC), venues, hotels, bars, night clubs, production companies, theaters, corporate in-house planners, and high-end wedding planners. Innovative Entertainment has recruited both local talent and the biggest headliner names in the industry, such as Sam Hunt, Train, Heather Headley, and Usher. We enlist an exclusive roster of artists that happen to be some of the most sought-after entertainers in the special events market.
Here are a couple of ways that Innovative Entertainment can add excitement to your event:
Social Events
There are a plethora of beautiful and luxurious venues to choose from in Las Vegas, both on and off the infamous Las Vegas Strip. Working in your venue of choice, Innovative Entertainment has the expertise and know-how to bring in just the right entertainment. We not only have a talented production team that is able to take care of everything from lighting to speech writing and everything in between, but we have a large selection of talent – many that perform exclusively for Innovative Entertainment. Whether you are wanting classical music, pop, or a rockin' dance band, we're sure that we have the event entertainment that you're looking for.
Corporate Events
Looking to inspire and motivate employees? Or to connect with attendees at a conference you're planning? Then choose Las Vegas and let us find the ideal keynote to engage with your group and the perfect performance group to open your general session. Our speakers bureau team can suggest, book, and coordinate a speaker for over forty different topic categories including inspiration, motivation, sales, marketing, technology and more.
To get a better idea of what Innovative Entertainment can deliver to you and your special event, take a look at our Exclusive Artist portfolio here, and our Regional Talent portfolio here. Our services span across the United States, and worldwide – including five continents and numerous countries. For more information on the great talent and special event services we have to offer, connect with us online here or give us a call at 800-580-1383.
Photography by Daniil Vnoutchkov.