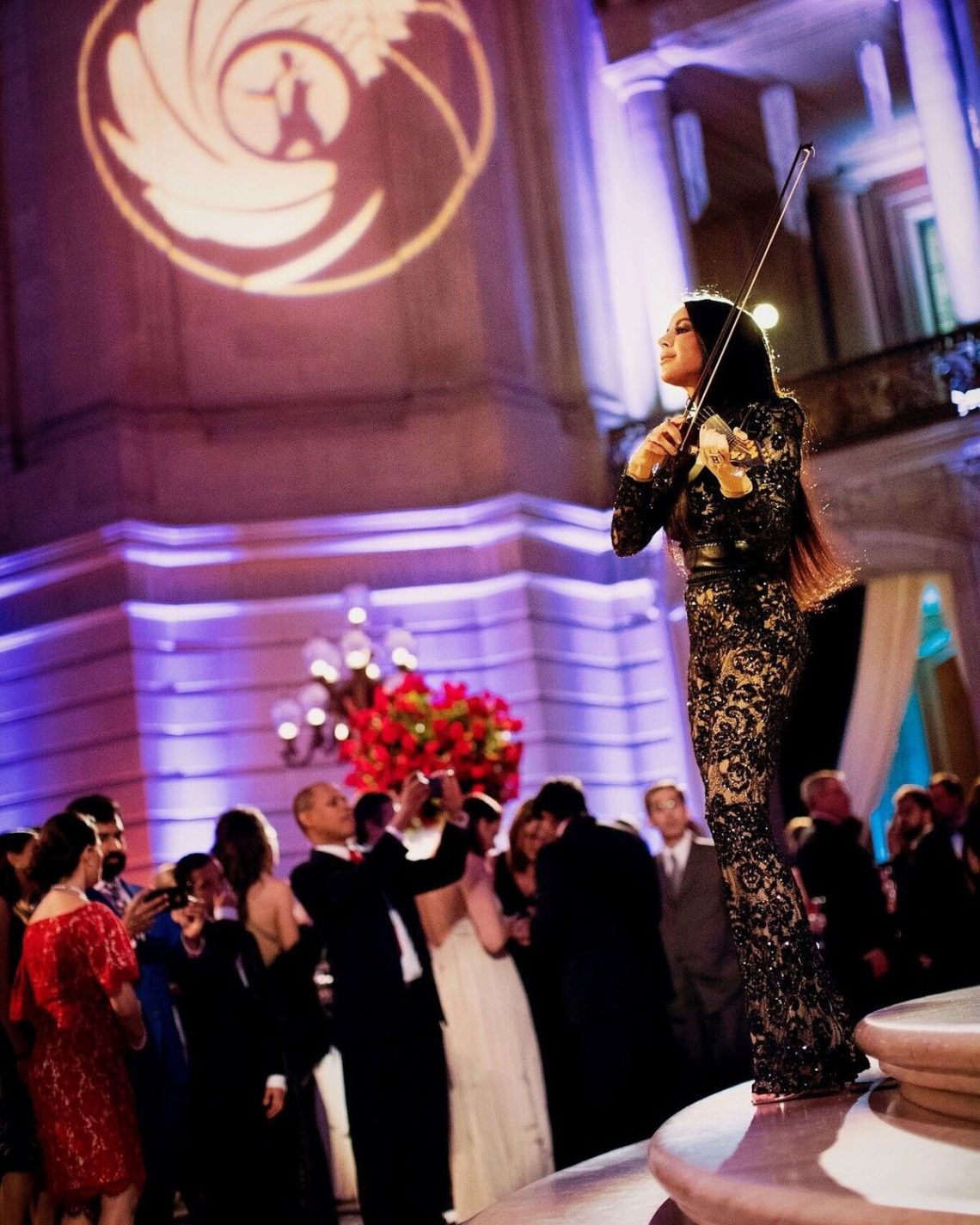 Modern and classical music don't often intersect in such charming and electric ways, but virtuoso performer SPAGS blends the two worlds of music effortlessly while putting on one of the best live performances that you will ever see. This month, Innovative Entertainment is excited to add this electrifying musician to our roster of Exclusive Artists. SPAGS' level of skill and quality showmanship have granted her performances for events around the world, playing for such events as: private parties, corporate events, fashion shows, charity fundraiser events and even weddings.
Electric Violinist, SPAGS, is a master at creatively merging the classical violin world with the modern music world. Her unique artistry keeps her in demand throughout the United States, as well as internationally, where she can be heard amazing audiences with her virtuosic technique, inventive arrangements, and compelling performance style. She literally plays all styles of music and can seamlessly jump from Dr. Dre to Frank Sinatra without skipping a beat. Her natural ability to weave all genres across many eras allows her to connect with audiences of all shapes and sizes.
SPAGS has toured through the world and played with some of the biggest names in the music industry. Some of her recent highlights include personal performances for Magic Johnson, Mitt Romney, Jenny Craig, Tony Gonzalez, and Jerry Jones of the Dallas Cowboys, to name a few. She has toured with rock legend Dee Snider of the band Twisted Sister as well as Latin piano sensation Raul di Blasio and performed as the opening act for many top artists, including Steve Vai, Foreigner and the band FUN. SPAGS has been featured on NBC Nightly News, LA Talk Live, KUSI Morning Show, U-T TV San Diego, San Diego Living, and has performed on several prime-time drama series, including ABC's "Dirty Sexy Money" and "What About Brian", as well as NBC's "Chuck." She has also traveled the world on three overseas tours performing for our troops.
Keeping a steady finger on the pulse of current musical trends, and consistently raising the bar for industry standards, SPAGS continues to rise to the forefront of the music industry, where she can be heard bowing her way into the hearts and souls of those around her.
---
Currently available for Spring booking dates and beyond, SPAGS is innovative entertainment that's customizable to fit your needs. Musical material can be adapted around your event theme, or your corporate culture to help boost morale, build a sense of community, and add some levity and fun to the room. Contact us today to learn more.