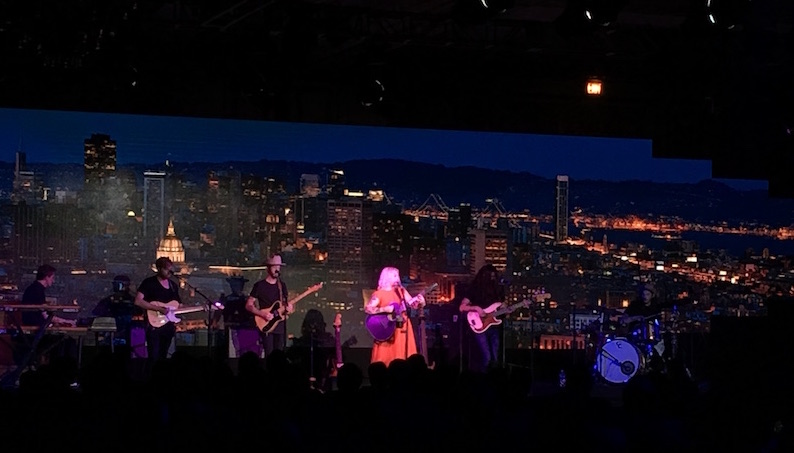 Elle King's rise to fame is unconventional, to say the least. She embodies the very essence of rock n' roll, not only in her musical talent but also in her confident and individualistic personality. Although her father is a former SNL comedian and actor (Rob Schneider), Elle King made her way to fame organically, solely based on her talent. She even dropped her dad's last name because she wanted to remain an individual who was noticed for her talent, not her social or celebrity status. In an interview with ABC News, she mentioned, "Yeah, people know who my dad is, but I think that my voice and my music speaks for itself: that I am my own person."
Elle grew up jammin' to blues and rock singers and developed a love for singing and playing instruments from a very young age. She decided that she wanted to become a musician when she was only 9 years old after her father gifted her a record of The Donnas. She pursued this dream vigorously, eventually learning to play the guitar and the banjo.
Unlike many musicians in this era, her rise to fame was authentic and well-earned. When she was only 16 years old, Elle started playing gigs around New York; often times using a fake ID to get into the local nightclubs. She was eventually discovered by RCA Chairman Peter Edge and she released her debut single, "Good To Be a Man," in 2012. Her most recent album, "Love Stuff," was released in 2014, and included the hit song, "Ex's and Oh's." This song has remained a popular hit that's still frequently played on the radio.
In 2016, Elle King won her first GRAMMY. Today, she is focusing on her music and touring the United States. Innovative Entertainment absolutely loves bringing Elle King in to entertain during our clients' events. Her beautiful vocals always inspire and ignite awe in event audiences – we hope she continues to be a strong-willed vocalist and headliner who stays true to herself and to her rock n' roll nature.
---
Interested in booking an award-winning headliner for your next event? Innovative Entertainment books some of the most sought after vocalists and bands for events across the US. Our clients include corporate in-house planners, production companies, destination management companies, performance venues, and more. For information, inspirations and ideas specific to your event connect with our experienced entertainment team by clicking here.