Pandit Dasa is going to ask you to put your phone away. Don't worry. When you pick it back up you'll have the tools that will render stressful activities, less so.
Honorific Mahatma Ghandi was quoted as saying, "Be the change you wish to see in this world". Pandit Dasa has done just that.  With sixteen years of lecturing, Mr. Dasa is one of the most genuine and down to earth keynotes that you could have the opportunity to experience firsthand. His mindful leadership keynote will inspire leaders or those aspiring for leadership roles to lead without ego, communicate with compassion, manage their emotions and appreciate the workforce.
How he became an expert in mindfulness started more than 30 years ago. Dasa says, "I became a monk in 1999 and left the monastery at the end of 2014. I spent a total of 15 years living as a monk. Prior to that, my parents had a multi-million dollar business which they lost causing us to go almost broke. My journey then took me to post-communist Bulgaria, to the East Coast and then finally to a monastery in Mumbai and finally to a monastery in New York City." Fifteen years later he transferred in to the Finance Industry. He was prompted to visit India for a spiritual retreat, then returned to New York and continued to study mindfulness as a monk. He has been practicing meditation for over 20 years.
With expert understanding of the mind and meditation, Pandit Dasa presents the scientific research on Mindfulness and has branded himself as a Mindful Leadership Expert. He's been asked to speak at a TEDx conference, SHRM National Convention, presented to executives of Fortune 500, such as Oracle, Citi, JPMorgan Chase, Bank of America, Nationwide, Fortune 100 Companies, has been featured in the NY Times, Wall Street Journal, and also writes for the Huffington Post on the techniques and science of Mindfulness.
The reviews are in:
"Pandit is someone who lives what he teachers and that really comes through in his genuine style and approach. I would highly recommend him as a speaker and adviser to other non-profits and companies." –UNICEF
"Pandit was very personable and charismatic… he kept his energy high, bringing the audience with him." –Google.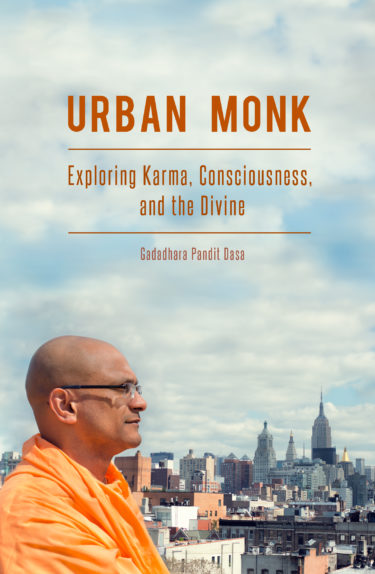 Still have some questions? Here is a link to some of his pages: Like on Facebook, Follow on Twitter, and don't forget to subscribe to Pandit's YouTube Channel. 
If you're looking for a keynote speaker Innovative Entertainment has you covered. We can help you book the best talent for your business meeting or event.  For more information on Pandit Dasa or any other keynote or motivational speakers contact us here.