We recently got the opportunity to connect with musician and Band Leader DICK BRIGHT from the Dick Bright Orchestra. An Innovative Entertainment Exclusive Artist, The Dick Bright Orchestra has built a reputation as being San Francisco's premier social band. They also travel to perform throughout the U.S. for conventions, corporate events, fundraisers, weddings, and private parties. Based on Dick Bright's colorful career history, we couldn't wait to interview him and share more with you about what makes him so knowledgable and entertaining. Enjoy!
---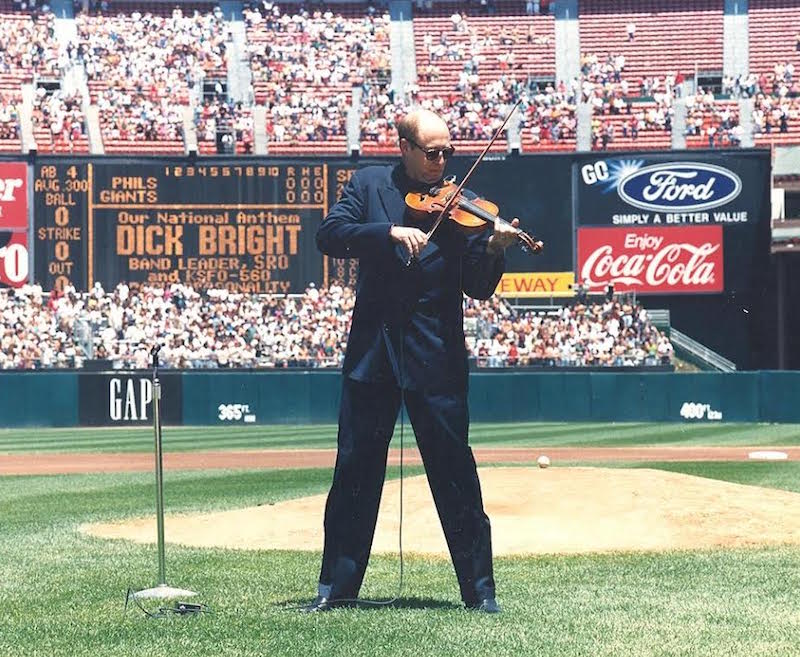 IE:
Hi Dick! Thanks so much for carving out some time to share with us a little bit more about yourself. As starters, we're curious to know where were you born?
DICK:
I was born in Santa Monica, California, and grew up in West Los Angeles, Brentwood to be exact. It was interesting because while all the stars' kids were in Beverly Hills, we had a lot of writers and producers' kids in my community. Rod Serling was president at my junior high school. We also had a few celebrities in the hood like, actor Eddie Albert of Green Acres, actor Ed Platt who played Chief on Get Smart, and actress Katey Sagal from Married With Children was in my high school acting class!
IE:
Growing up amongst those legends sounds like a blast! How did that affect your family? Is there anything interesting about your family to share?
DICK:
My dad was a working musician his whole life. He was a public school music teacher at the same school for forty five years, taught private lessons, and played weddings and bar mitzvahs on the weekend. My dad did have an Uncle Bill that went to the store for cigarettes one day and never returned. Does that qualify as interesting?
IE:
I'd say that's definitely interesting, and intriguing! Growing up and into adulthood, what was your education journey like?
DICK:
I went to Palisades High School in the Pacific Palisades where I played in the orchestra and took acting classes – loving both arts. It's why I like combining music with a flair for a show and comedy as well. Sybil Maxwell, my violin teacher, was one of the top teachers in Los Angeles (she studied with Jascha Heifetz considered the world's greatest violinist), and I was being groomed to hopefully grow up and play in a major symphony. When I got to UC Davis I discovered girls and rock and roll. Needless to say, my classical career was over. I went on to double major in music and acting.
IE:
Once you graduated, did you have a different type of career before becoming a professional musician?
DICK:
No. I went straight from college to play in an original rock band in Berkeley, California called Little Roger and the Goosebumps. We had a novelty hit called Stairway to Gilligan's Island—the words from Gilligan's Island and the music from Stairway to Heaven. Led Zepplin threatened a law suit. We got mentioned in Rolling Stone. I was hooked on show biz by then.
IE:
Great story! So did you always know you wanted to be a musician?
DICK:
Since I was seven years old. With my dad on clarinet, my big brother on piano and myself on fiddle, we performed at all family functions.
IE:
What great family memories you must have! As Band Leader for The Dick Bright Orchestra what do you enjoy best about leading?
DICK:
A couple of things. From the band side, I like having a well rehearsed band with great people who are all having fun together. From the client side, it is extremely gratifying when you can rock the party, especially when you are working for great clients. I just played a wedding in Atherton, CA, and the groom was such a music lover, he downloaded our play list and sent it to all his friends before the wedding so they would be excited about the songs that night. Needless to say, it was a great party, and that groom was super happy. That felt great.
IE:
What would you say has been the most memorable performance of your career to date?
DICK:
For twenty five years I've been performing the National Anthem for the Golden State Warriors and San Francisco Giants. I am a sports nut, so this is probably the biggest thrill every year — to step on the court or the field. I feel like I'm about twelve years old! Plus it's the most nervous I get (no band to cover my mistakes!). I even got to do God Bless America at a World Series game and the anthem for the Home Run Derby when it was at AT&T Park.
IE:
You've shared a great deal with us today. But what are a couple things you think people would be surprised to learn about you?
DICK:
My guilty pleasure is the Lifetime Movie Network—really bad scripts and really great acting. I especially love it when it's a movie about high school kids and the actors all look over 35! I'm also a big ping pong guy. I'm left-handed, big advantage! Beyond that, I'm a big dog lover. I have an American Bulldog, her name is Dottie…In fact, I have a wonderful CD/book called Canine Classics Vol 1 with such hits as SPCA (to YMCA), Walk Like a Dalmatian, and I Want a New Pug. Check it out – that's Dottie on the cover!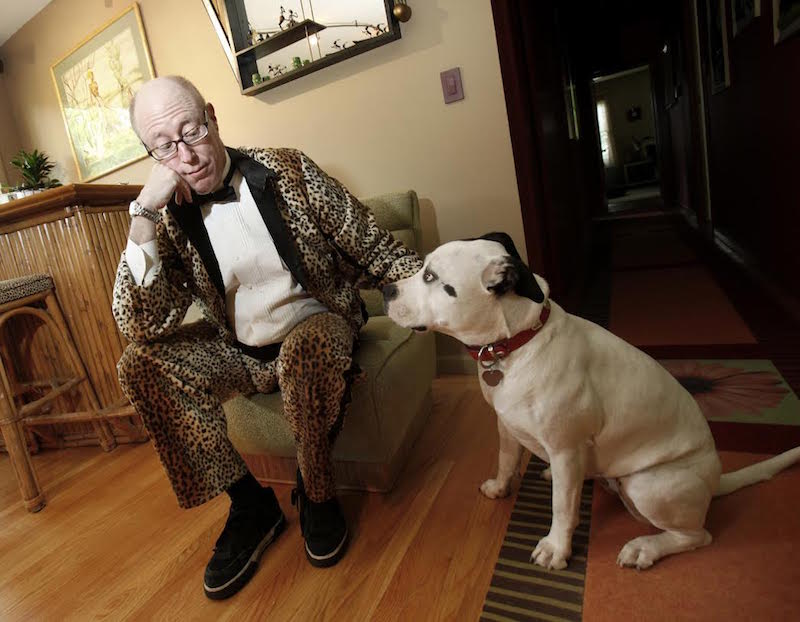 Click here to listen to Canine Classics Vol 1 by Dick Bright

IE:
When not traveling for a gig, what are some of your favorite places to visit?
DICK:
Kauai, Hawaii is my favorite hang, especially up north in Hanalei Bay. Also anywhere in Italy. And any restaurant in Italy — best food ever.
IE:
When not working how do you enjoy time off?
DICK:
Watch Lifetime movies, play ping pong, play with my dog. Seriously, I also love to sit in on my fiddle with all kinds of different musicians. It's really fun not to be the leader on a gig once in a while. Plus someone else can worry about getting the band fed!
IE:
Do you have a favorite song to play? To listen to?
DICK:
Really tough question — probably more of a style than any one song…believe it or not, country fiddle. I really like old school – Hank Williams, Patsy Cline, etc. My favorite song to listen to? That is almost impossible to answer. Different songs for different moods. Party/dance music—EWF, quiet and pensive—James Taylor. Rocking at a party after a cocktail—AC/DC
IE:
Before we go, is there anything else you'd like to share with our readers?
DICK:
Just how grateful I am to have played music my whole life. Not only do I love music, but I get to do something that truly brings joy to people's lives. Sounds corny, but it's true!
Also I haven't mentioned how many of my heroes I have met. As bandleader of the BAMMIES (Bay Area Music Awards) for twelve years and bandleader at the SF Fairmont Hotel's Venetian Room in the eighties, I have met and worked with everyone from Huey Lewis, Bonnie Raitt, Santana, to Tony Bennett, Ella Fitzgerald, James Brown, etc. How cool is that?
IE:
We give you that…it's pretty cool! Thanks again Dick for taking time to connect today. We appreciate everything you've brought to this industry…play on!