America has voted and Darci Lynne takes the win.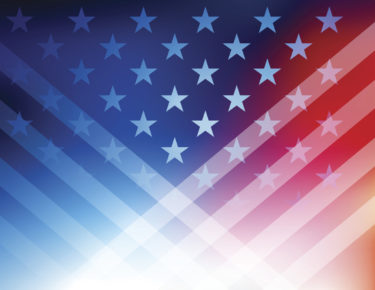 This is the twelfth season of America's Got Talent and the first season for Tyra Banks.  Banks, who replaced Nick Cannon as host really killed it this season. It's been a long run where we got to witness some of the best and the worst that America has to offer. This season finale was lit. Here are the highlights for the finale.
The show started with a phenomenal performance from contestants Kechi Okwuchi, and Angelica Hale singing with special guest Kelly Clarkson. The trio rocked Kelly's smash hit "Stronger". Kechi, a Nigerian native, was in a plane crash when she was younger and suffered burns over most of her body. Not to be undone by fate, she succeeded, making it as a finalist on AGT. Hale is a ten year old who has undergone a liver transplant yet persisted to the top. Kelly Clarkson won her season of American Idol on the Dolby Theatre Stage in Hollywood where AGT is held. This performance was an epic culmination of talent, inspiration, and pure entertainment.
Diavalo and Light Balance defied gravity during their dance numbers. Light Balance reprised a number which previously went unseen live due to technical difficulties earlier in the season. That's to be expected in live TV. They were joined by Emmy Winner Derek Hough, World of Dance judge and former Dancing with the Stars dancer.
This segued to Tyra Banks' homage to some of the more memorable disqualified contestants. The ensemble danced to Jefferson Starship's "Nothing's Going To Stop Us" inside a fabulous warehouse.  Thank you AGT for giving us more of that Balloon Pooping Unicorn, Lucky Charm and the retired wonder woman. 
Sarah and Hero had a special training session with the Judges pup's. The more notable moments went to Howie Mandel's dog, Harvey, who seemed to leak all over the set. It was a funny meme much like Howie himself.
Oscar winner Marlee Matlin introduced the hearing impared Mandy Harvey who sang with Shania Twain. Twain, who wore a gorgeous gold lame bow blouse, will be touring in 2018 and has a new album out called "NOW".
First season winner Terry Fator and contestant Darci Lynne sang the duet "Anything You Can Do (I Can Do Better) with their ventriloquist counter partners. It was fun to see Winston the Turtle battle Darci's Petunia who had a bit of a flub up but recovered brilliantly and finished strong.
The judges widdled the ten down to five. The top five were Mandy Harvey, Sarah And Hero, Light Balance, Darci Lynne, Angelica Hale.
Then Sarah and Hero were eliminated, followed by Mandy Harvey.
The final three were Light Balance, Darci Lynne, and Angelica Hale.
Third place went to Light Balance. Second Place went to a gracious and composed Angelica Hale and the one million dollars and show at the Planet Hollywood went to the delightful Darci Lynne and Petunia.
It was a thrilling hour of live TV.
IE is always watching out for the best acts and talent the world has to offer. Contact us here for any talent you may need for your upcoming event.