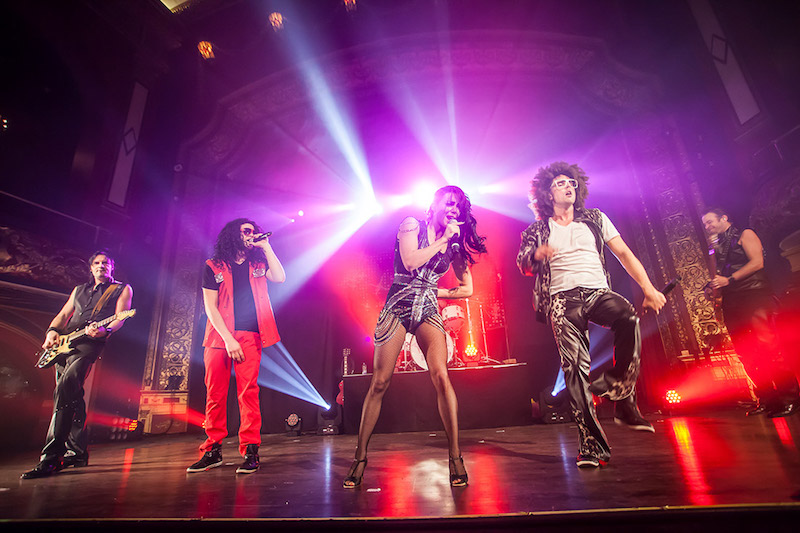 Are you interested in booking a band for a future event, but not sure where to begin? We're here to help!
HOW DO I GET STARTED?
Innovative Entertainment's website is a great place to begin! We share extensive information on each of the Exclusive Artist's band webpage. From bios to videos, our goal is to provide clients with thorough information about each act so that they can make educated decisions as to which band fits their needs best. Our expert entertainment team is also accessible for making recommendations based on shared criteria about your event's focus and goals. We attract the most talented and versatile world-class performers available – from high energy dance bands, to eclectic musical groups, we're masters at pairing the best band to the most appropriate event!
HOW MUCH DO BANDS COST TO BOOK?
For over three decades Innovative Entertainment has provided bands for many types of events. Pricing often depends on multiple factors: size, level of notoriety, date of your event, location, travel (if required), and backline (equipment/production items). Our team prides themselves on helping clients find just the right band for just the right price. We can help clients find entertainment for a wide range of budgets. But know that it's very helpful for us to know what your budget is – so don't shy away from sharing it.
DOES THE BAND PROVIDE ALL THEIR OWN EQUIPMENT & SUPPLIES?
Regional bands that play for small to mid-size events will typically provide all their own instruments and sound equipment – this cost is most often included in the booking price for the band. However, for larger events where more substantial sound amplification is required, Innovative Entertainment's production team will provide audio/equipment services at an additional fee, or in some cases the band will work with a sound production provider that the client provides. Items you should always expect to provide for the band however are; a green room, non-alcoholic beverages and meals during the event. It's a long day with load-in, rehearsal and then performances – trust us, you want to make sure you keep every member of the band refreshed.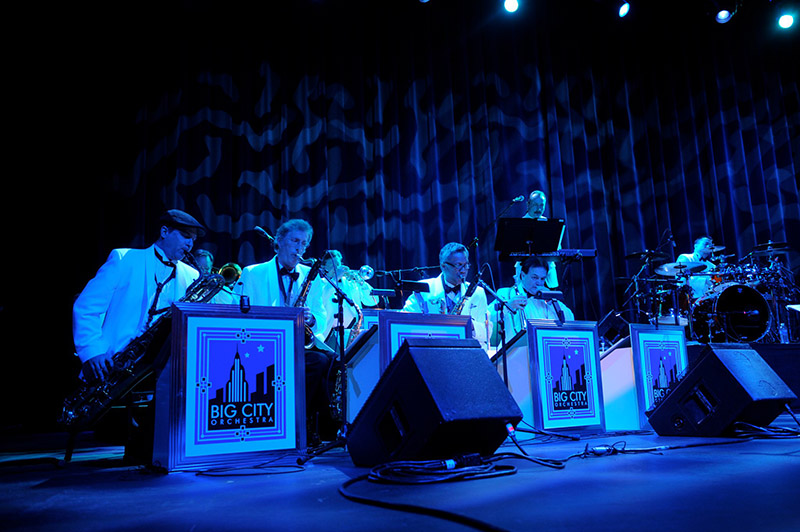 DOES THE BAND PROVIDE STAGE DECOR OR LIGHTING?
Some regional bands will provide basic lighting that will illuminates the performance area – however, this lighting is not intended to light the event space or the surrounding event decor. More often then not, the band will not provide any lighting or stage decor, but Innovative Entertainment's production team has you covered! We're positioned perfectly to work alongside our represented bands providing complete turn-key operations in the area of production services that include: staging, electrical needs, sound systems, stage lighting, video systems and many other aspects that go into band productions.
WHEN SHOULD I BOOK MY BAND?
As soon as you can is always best! For Saturday and holiday weekend dates we usually begin working with clients a year to 15 months out from the event date. For events held on dates other than the weekend it's not quite that far in advance. With many social event clients (weddings, anniversaries, birthdays) we do often work within shorter booking windows. As a guideline though, the most in demand bands book early – so the further you book the band for your party the more options you'll have on their availability.
When ready to book your band simply connect with us to get started! Our team will work with you beginning with selection all the way through to contract execution and performance logistics. The bands we represent are entertaining and experienced. We have a proven track record of dependability and delivering musical entertainment on every major continent in the world, in numerous countries and hundreds of venues!