Looking to add unique comedic entertainment to your next event?  Book a ventriloquist!  Innovative Entertainment is the source of bookable talent as featured on a variety of televised competitions and comedy showcases – and luckily, this talent includes ventriloquists.
Taylor Mason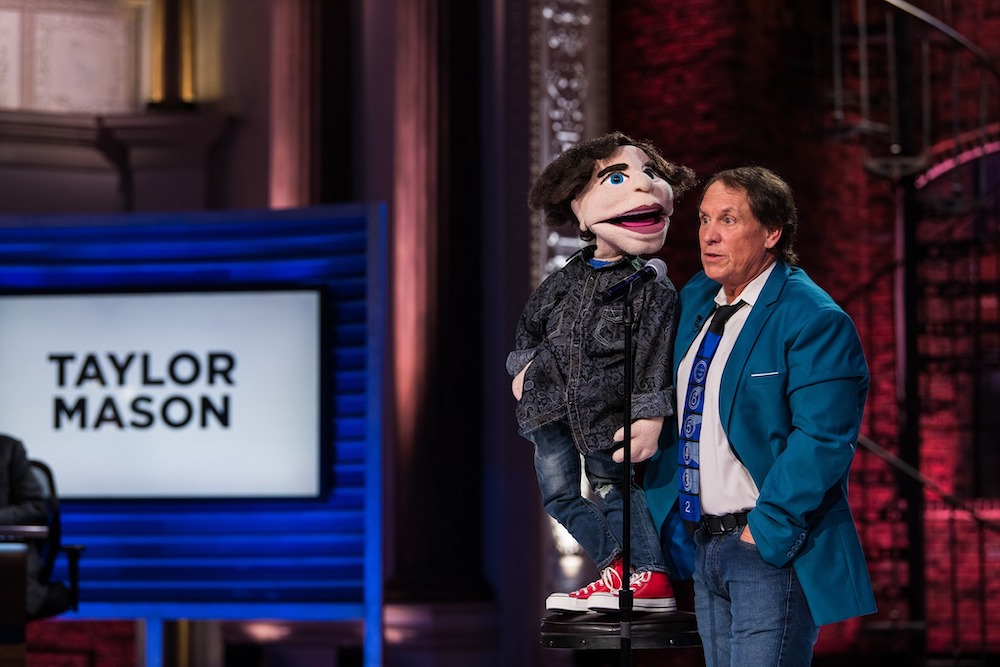 Photo: Taylor Mason's Facebook Page 
Presenting a positive, hilarious, and unforgettable show, Taylor Mason's act connects people through shared experiences –laughter, music, and magic. He combines ventriloquism with music and comedy to provide appropriate entertainment for audiences of all ages. For a spectacular show that respects people's differences while focusing on jokes and punchlines, you'll want to book Taylor's show for everything from conference openers to church functions to corporate private events.
Darci Lynne Farmer
Winning America's Got Talent at only 12 years old, singer/ventriloquist Darci Lynne Farmer impresses her audiences with show-stopping talent. She has appeared on NBC's "Little Big Shots," "Ellen" and "Today," as well as her own Christmas special titled, "Darci Lynne:  My Hometown Christmas." Along with her friends, Petunia, a diva of a rabbit; Oscar, a shy and soulful mouse; and, Edna, a sarcastic old woman, she brings smiles to the young and the young at heart.
Paul Zerdin
A 2015 winner of America's Got Talent, British ventriloquist and comedian, Paul Zerdin is in a league all his own. Accompanied by Sam, Baby, Alasdair Rimmer, and a sharp-tongued puppet named Albert, he is a powerful presence on stage. Get ready to roll on the floor laughing when you book Paul for his audience-gratifying magic.
Jeff Dunham
Ventriloquist Jeff Dunham is a global superstar and one of the world's most inventive entertainers. With a hilarious cast of characters, Dunham has built an entertainment empire of non-stop touring and innovation. Appearances by Dunham alongside puppets Achmed, Peanut, Walter, Jose and Bubba J have all contributed to his success of amassing over a million YouTube subscribers. Today, Dunham has carved out his own unique space with comedy specials on Comedy Central, NBC and his latest, "Jeff Dunham: Relative Disaster" (filmed in Dublin, Ireland and currently streaming on Netflix).
---
Innovative Entertainment is a leading provider of ventriloquists and comedy entertainment for corporate events, conferences, colleges and more. The above are a few of our favorites, but we have many more to choose from to best fit your event.  Click here to connect with our expert entertainment team and start planning to make your event the talk of the town!