Are you a golf, tennis or country club member looking for entertainment suggestions to host your corporate or private event? Or a club Events Director looking for entertainment suggestions that will wow attendees for your next member event? If so, look no further than Innovative Entertainment's entertainment options!
Many private and corporate club members choose to host their events through their prospective club venues. These spaces offer a beautiful aesthetic, as well as the right amount of space, and dining options for an event. For corporate meetings and gatherings, we often see an entertainment act used for opening or closing an event to energize the audience or close out the day with something special. One of Innovative Entertainment's exclusive acts, HypnoTWIST, regularly delights at corporate events by hosting an interactive entertainment experience through hypnotism and surprise content. The hypnotist selects volunteers from the crowd and has them perform amazing acts right before the audience's eyes, continuing to their amazing grand finale. HypnoTWIST offers an opportunity to help event participants loosen up and start the event off on a fun and positive note.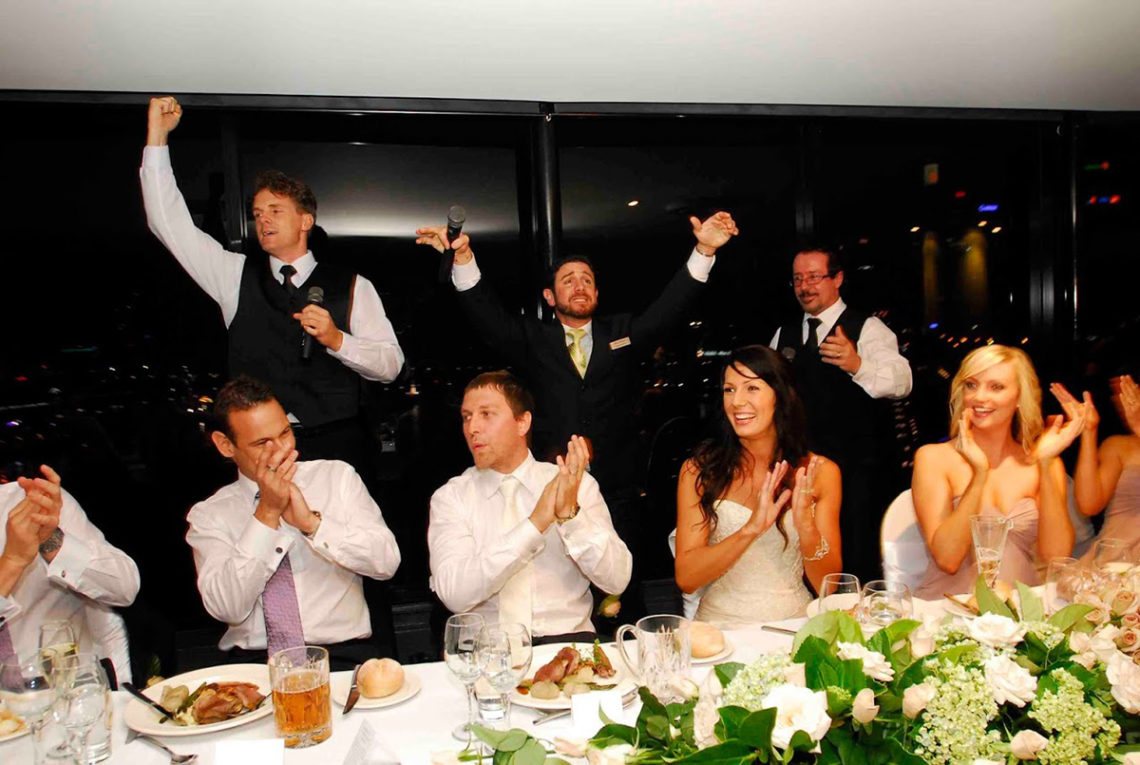 Golf, tennis and country clubs are also popular venues for hosting corporate and private holiday parties. Entertainment for holiday celebrations range from musical to comedic – they often have an entertaining component that gets part guests into the holiday spirit. One act that Innovative Entertainment books often for corporate parties is our Three Waiters. The Three Waiters have done over 11,000 performances worldwide and are the most successful group of their kind. The performance consist of a group of vocalist (performers) who pose as "real" waiters before launching into their dynamic musical act a la the Three Tenors. Their show is designed to become so intricately woven into one's event that participants don't even know they aren't real event catering staff!
Golf, tennis and country clubs venues are often the choice of many brides for their weddings and wedding receptions. The beautiful aesthetic and amenities of these spaces serve wedding functions well. Innovative Entertainment has years of experience in setting  up a wide variety of entertainment and production services for weddings. Two Innovative Entertainment musical acts that are often booked for these types of social events are The String Angels and Figaro. The String Angels are three amazingly talented solo violinists who come together as one fantastic musical act. They play music from classical to contemporary and give classical music a modern day slant. The String Angels make fantastic dinner entertainment during wedding receptions or perhaps as the main entertainment for the evening. Figaro is a group of crossover opera/pop performers that can provide one or two songs during the wedding ceremony or reception and then entertain the guests all night long. This sophisticated quartet is perfect for adding something special to whatever kind of event you are planning.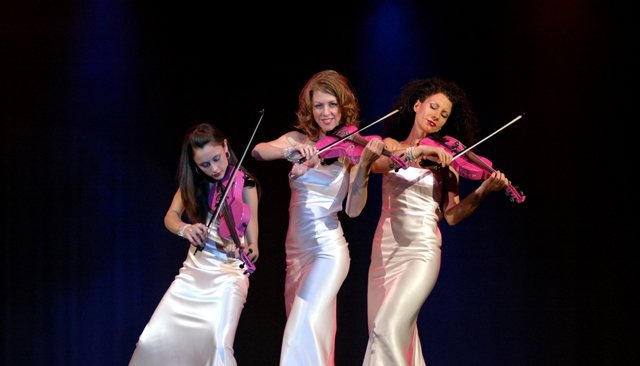 Venues that fall in the golf, tennis and country club niche have the opportunity to host a variety of events for members year-round, but often aren't sure what kind of entertainment to bring in. No matter the location, Innovative Entertainment is here to be the entertainment resource for your club. We book top talent for events around the world – with offices in San Francisco (main office), San Diego, Los Angeles/Ventura County, Columbus, and New York City . We provide headliner talent, local talent, keynote speakers, and custom stage performances for corporate, social (weddings) and private events. Contact Innovative Entertainment to discuss your event needs and see how your event's entertainment can be a part of the 'INN-crowd!"