Beach Blanket Babylon has become a part of the fabric of San Francisco. It's no surprise, with over 17,000 performances, the iconic show is now the world's longest-running musical revue. By regularly updating the performance material, the show is able to stay completely in-step with current events. They poke fun at many of the topical conversations of the day, and provide levity to the news cycle.
Beyond their local San Francisco performances, Beach Blanket Babylon is also available for private meetings and other corporate events. Innovative entertainment recently hosted a showcase of a Beach Blanket Babylon performance that demonstrated how the group can make any regular event pop with life and energy.

Custom Shows Engage Your Group
By working in custom and personalized lyrics and jokes into the show, performers captivate the audience including them in ways a traditional performance never could. This showcase performance opened with an introduction from everyone's favorite (and recently returned) nanny, Mary Poppins. With her practically perfect posture and flawlessly proper accent, Mary walks us through the ways her show will make your event a success. Attendees will be invested in the show, and your event, when they become a part of the magic happening on stage.
As Mary Poppins and her chimney sweeps tell us, even the most engaging keynote speakers can strike a monotone note after a while. The lively, engaging, hilarious musical performance that Beach Blanket Babylon offers will never lose the crowd, or let the energy falter.
Important Communications and Team Bonding In One
No meeting or event on the west coast would be complete without seeing the sights and experiencing local history, especially for group members who may be coming from far away. One of the highlights of Beach Blanket Babylon's performance is the seamless introduction of San Francisco's story. As we meet our next heroine, a young Snow White is looking for love in San Francisco, we are taken through a musical retelling of the local history as the "City of Love" and the vital role it played in 1970's culture. The show offers a refreshing way to experience San Francisco without having to coordinate a hectic visit to another crowded tourist spot.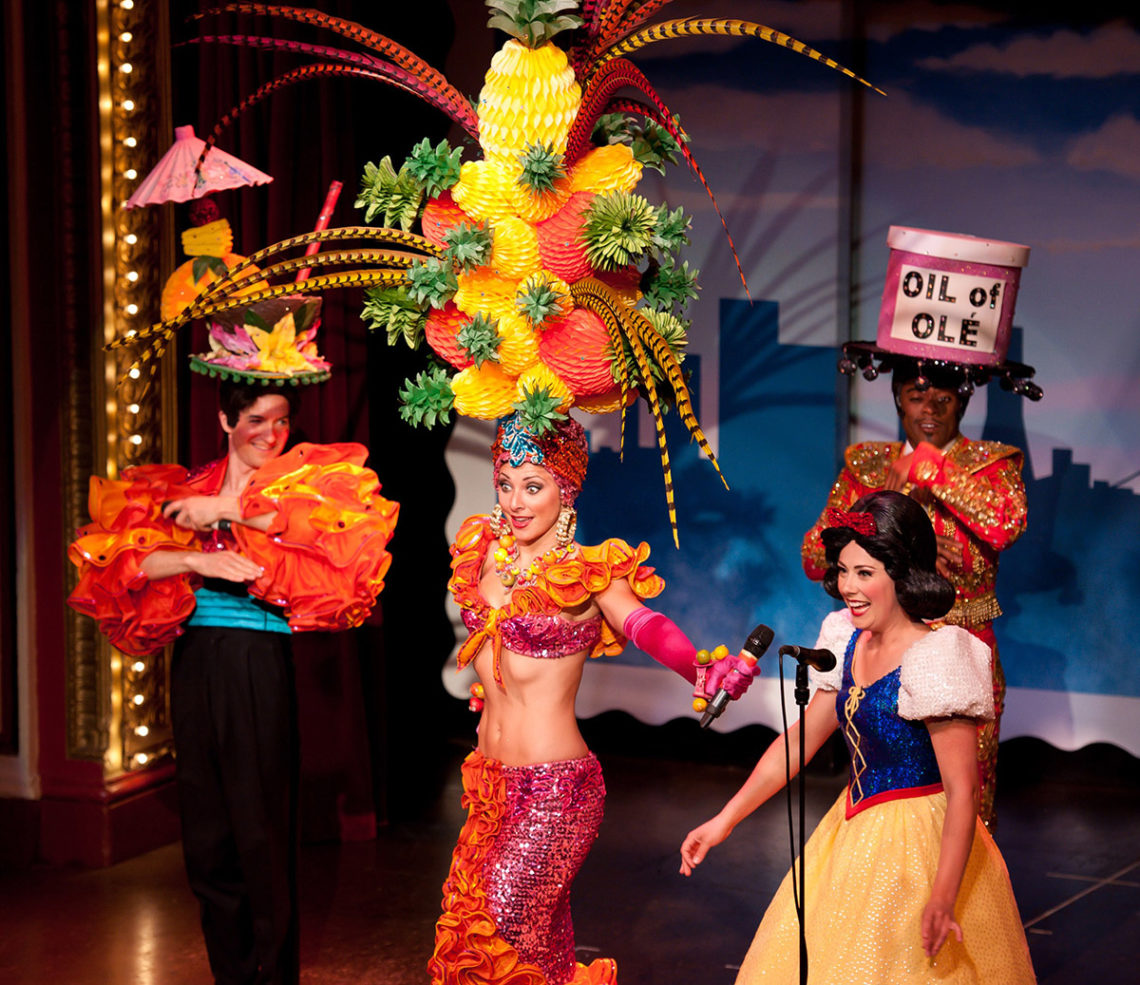 Planning Made Easy
Booking Beach Blanket Babylon through Innovative Entertainment includes all the technical elements and expertise needed for the production. There is no need to worry about separate vendors to manage the stage, lights, sound, or any other performance details. We streamline a massive part of the event process by taking care of all those details at once.
The possibilities are endless when working with a group that has honed their craft to perfection. To learn more about booking this dynamic show for your next event, click here to connect with us. After all, as Mary Poppins so kindly reminds us, "there's so much we can do, with creating a custom show for you!"