The Michael Jackson Video Vanguard Award, occasionally presented under the name of Lifetime Achievement Award, is often considered one of the most significant given at the MTV Video Music Awards. In 2018, Jennifer Lopez will be the 33rd person to win the award, which was first presented at the inaugural VMAs in 1984.
Created to honor artist's overall achievements in both music and film, the award was renamed in 1991 in honor of Michael Jackson, who received it himself in 1988. As it is awarded corporately, a winner is not selected every year, making the accomplishment even more meaningful.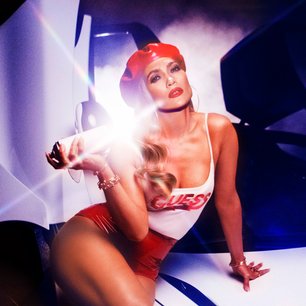 Lopez has certainly made her mark on the music and video industries, with a career spanning more than 20 years.
FILM
Lopez was introduced to the video industry before she became a well-known singer and performer, and began appearing as a dancer on a FOX sketch comedy in 1991. Her acting career truly took off after she played the leading role in "Selena" in 1997, which earned her a Golden Globe nomination.
Since her start as an actress, she has appeared in many well-known romantic comedies, including "The Wedding Planner," "Maid in Manhattan" and "What to Expect When You're Expecting."
MUSIC
While her acting career alone is impressive, what is even more notable is the way she simultaneously built her musical career. When "The Wedding Planner" hit theaters in 2001, her self-titled second album "J.Lo" was released, making her the first and only woman to have a number one album and film in the same week.
With a total of eight studio albums and more than 60 singles, Lopez has sold 80 million records worldwide and 40 million albums, with 16 top-ten hit songs and three number one albums.
AWARDS
With her outstanding achievements in the entertainment industry, it's not surprising that she has received her fair share of recognition. But her contributions go far beyond entertainment. In 2013, while also receiving the 2,500 star on Hollywood's walk of fame, Lopez received the "World Icon Award" from Univision. In 2014, she became the first female recipient of Billboard's "Billboard Icon Award," and just this year she was named one of Time Magazine's "100 Most Influential People."
A celebrated icon, Jennifer Lopez will be honored at the 2018 VMAs at 9 p.m. ET, Monday, Aug. 20, on MTV. The award show will be hosted from the Radio City Music Hall, where it was first held 34 years ago. Lopez is scheduled to take the award stage for the first time since 2001, performing her hit song "Dinero."