With so many award shows airing throughout the year, it can be difficult to keep them all straight. There are The Oscars (Academy Awards), MTV Awards, Golden Globes, the Grammys and many others. But while most of these shows focus on one specific facet of the entertainment industry, there are only a few that cover everything from music and film to comedy and fashion.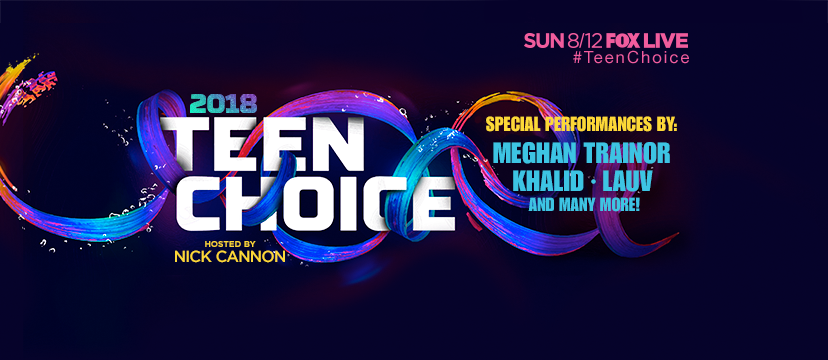 Fox's 2018 Teen Choice Awards does just that, and will celebrate the 20th year of the show, which has come a long way from mail-in ballots torn out of teen magazines in the early 2000s. As its name indicates, the show is a reflection of teen interests, with voting open to anyone over the age of 13 living in the US.
The 2018 Showdown
Continuing its tradition of celebrity performers and hosts, the 2018 show host will be Nick Cannon, known for his comedy show "Wild 'N Out." Cannon will be accompanied by co-host Lele Pons, comedian, actress and musical artist. The show will feature a variety of performances, including Khalid, Meghan Trainor, Lauv and many others.
Categories That Make These Awards Unique
While the voting of the show is limited to teens, the award nominees fill an incredible range of categories. There are the expected Choice Actor and Actress from individual genres, along with Choice Movies, TV Shows, Songs and Male and Female Artists. But the show is also known for having quirkier categories for awards, which point to the demographic the show was created for. These categories include Choice Movie Ship, Scene Stealer, Liplock and Hissy Fit, as well as Choice Fandom, whose nominees include One Direction's "Directioners," and Taylor Swift's "Swifties."
Changing With The Times
Teen Choice also now includes several awards that were not a part of the original 1999 show, with nods to the rise of online entertainment. Choice Snapchatter includes nominees Ariana Grande and Kendall Jenner, Choice Twit recognizes Chrissy Teigen, Ryan Reynolds and Anna Kendrick and Choice Instagrammer includes John Mayer, Dwayne Johnson and Selena Gomez, who likely wouldn't find themselves facing each other in many other categories.
Fox will air the two-hour live show at 8/7c on Sunday, August 12, 2018 from the Forum in Los Angeles. The full list of nominations includes more than 90 categories from music, film, television, sports, fashion, comedy and digital content. We look forward to seeing some familiar faces at Innovative Entertainment events in both the audience and on the stage!