As the countdown to Spring Break continues, so does our destination ideas blog. A holiday typically observed in late March and early April, Spring Break is a week-long reprieve from work and study and is synonymous with traveling, partying, and shaking off mid-year blues that most Americans are beginning to feel by Spring's arrival. At Innovative Entertainment, we're sharing insights on celebrating in style in four of the hottest Spring Break destinations in the country. In Part 2 of this blog series we're offering tips on making the most of your vacation in the cities of San Francisco and Orlando.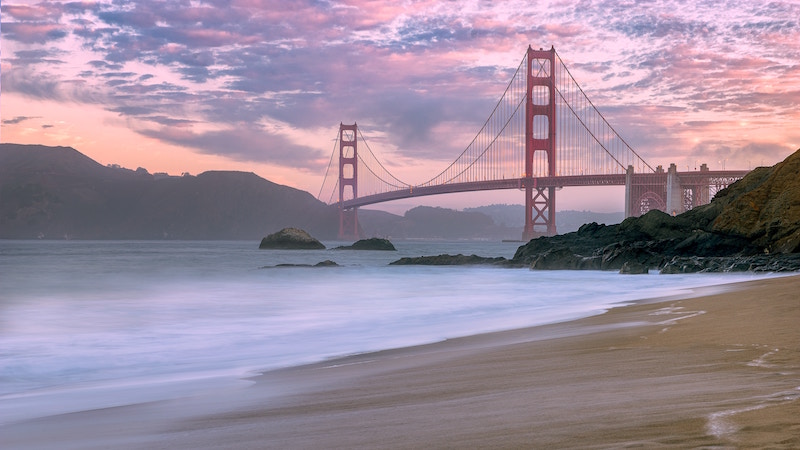 Photo: Rodrigo Soares
SAN FRANCISCO
The Bay Area is a great alternative to sunny beaches for Spring Break. The foggy city's nightlife is as rich and vibrant as the candy-colored buildings that line its frighteningly steep streets. We recommend Infusion, just to get your feet wet. If you follow them on Instagram, you can snag free bottle service before hitting the pricier clubs.
While northern California's beaches are rockier and chillier than those down south, they're still worth checking out. Head to Ocean Beach for a stunning, peaceful view of the Pacific and enjoy a more grown-up Spring Break. It's a great place for surfing or long walks on the sand. Clothing-optional beach bathing can be found on the north end of Baker Beach (which, incidentally, offers a great view of the Golden Gate Bridge). Sporty types will love boating, sailing, and racing on the bay itself. You can even rent a yacht and host a private party on the water.
Like its southern cousins, San Francisco is famous for an eclectic mix of cuisines inspired by the people who settled in the city. In particular, you can find an array of Asian fare at every price point. We love Rintaro for sake, gyoza, and sashimi that's to die for. While you're in town, don't forget to sample a glass of locally-made wine at one of the many famous wineries.
ORLANDO
Finally, we arrive at the last city on our list. Orlando may be inland, but that doesn't mean it has nothing to offer. Of course, the city is best known as the home of Walt Disney World. The theme park is a great way to blow off steam after grueling midterms, and it has its own unique adult attractions. Within the park, you can find fine dining, shopping, and nightlife. Of course, you can also indulge your inner child with a ride or two on Splash Mountain. We won't tell.
Orlando's nightlife is both unique and thriving. The coolest spot in town (literally) is ICEBAR, which is exactly what it sounds like. The bar, seats, and decor were sculpted out of tons of ice, and guests are advised to wrap up in coats and mittens at the door. After that, warm up at Fire Lounge, ICEBAR's cheeky night club.
The city is home to a mix of family-owned eateries and celebrity chefs' signature restaurants. Foodies can find cuisine from everywhere, and many restaurants blend flavors and techniques to create something totally new. Orlando's best food truck, Bem Bom, accomplishes that with style. The menu begins with a Portuguese base, then blends French and American influences to serve you Portuguese food like you've never had it before. Make sure to check the website to see the truck's schedule and plan ahead.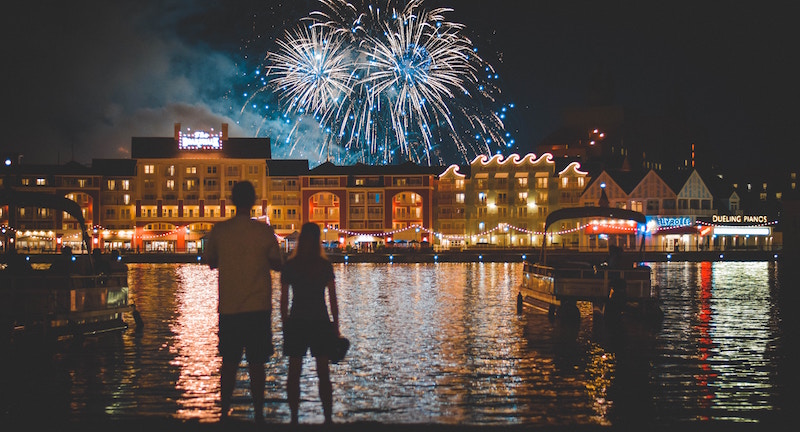 Photo: Matt Popovich
---
Whether you want to spend Spring Break lounging on a beach or dancing the night away in a club, you can't go wrong with the four iconic cities: San Diego, San Francisco, Las Vegas and Orlando. Have more questions about these wonderful cities? Let us know! Our team of entertainment experts not only design amazing experiences for our event clients around the world, but they are experts on many of our most entertained cities. Connect with us by clicking here.