Sometimes when we hear or read certain words we instantly associate them with an image in our head. If you hear the word "cake" your mind may associate it with "birthday." Someone may associate the word "wedding" with "cake" as well. We're all different so it makes sense we would think of different associations.
However, when you hear Billy Idol's name it will almost always be associated with "Punk Rock." This is no surprise, as this artist is partly responsible for defining an entire genre of music. And with true rockstar flair, Billy Idol's flawless charisma made it look easy.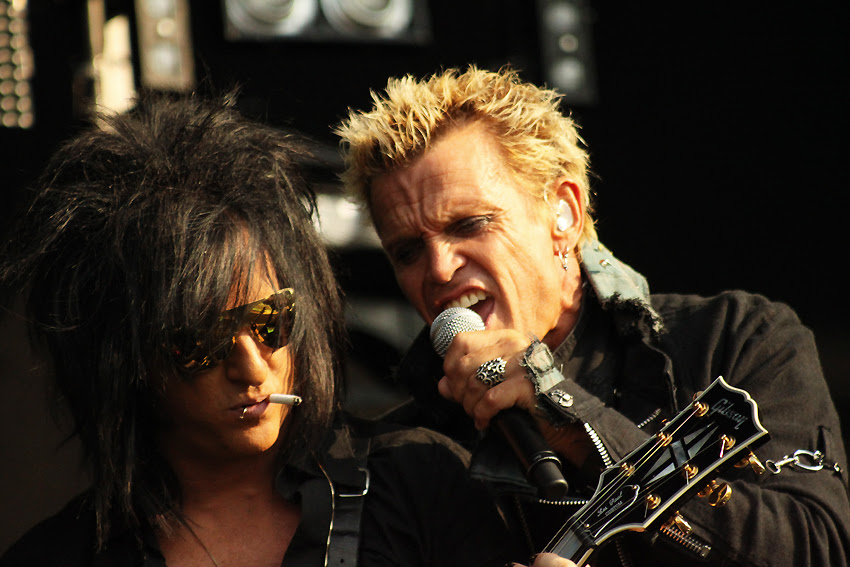 With his signature scowl and spiked hair, it's easy to see why we can't get enough of Billy Idol. Even now, he's still rocking our socks off! His songs make you want to move your body and you feel just a little tougher when you hear his voice telling you there's nothing pure in this world. Just thinking about it makes us want to rock a leather jacket.
We find that his songs are forever memorable, and that you can't listen to any of them just once. We asked around the IE office to see which songs were among the favorites of our employees. Here are the top four:
White Wedding – A song about watching someone he loves marry another man.
Catch My Fall – Some think that this song is about someone with a drug habit reaching out for help.
Flesh For Fantasy – This song is about strippers (no wonder it's so sexy).
Dancing With Myself – (Generation-X) This song was inspired by watching Japanese dancers dancing with mirrored reflections of themselves in a club in Tokyo.
The awesomeness of this legend knows no bounds. At 61, Billy Idol is still performing for fans who can't get enough. True to his individual style, he still has his amazing blonde hair, rocks an in-shape physique that would make most green with envy, and his passion for punk rock is as pure as it's ever been. To be honest, we're just not sure that Billy is even capable of aging!
Today, Billy Idol is still touring and taking corporate and private dates, and Innovative Entertainment has worked with him often over the years. If interested in booking a kick-ass rock headliner for your next event connect with us. We book some of the most sought after vocalists and bands for events across the US and beyond. From Los Angeles to Orlando, New York City to Las Vegas, our clients include corporate in-house planners, production companies, destination management companies, notable concert, lounge and destination venues, and more. We're entertainment experts when it comes to knowing how to rock!