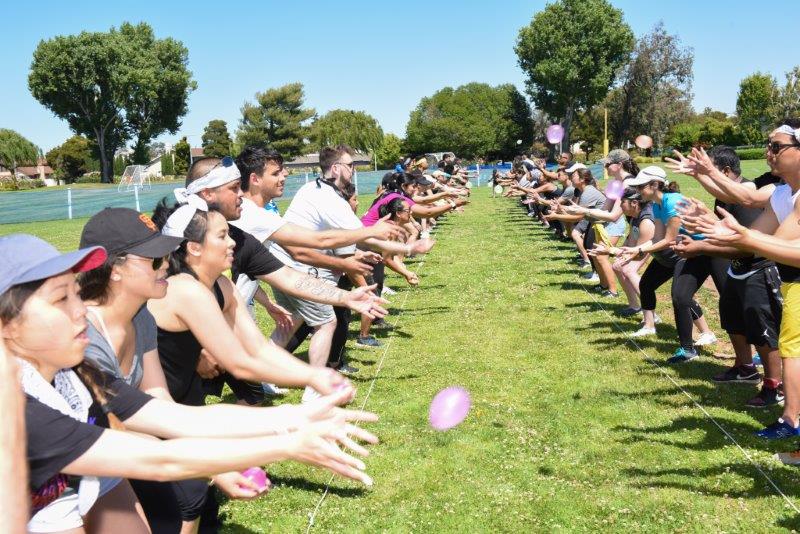 Regardless of how talented your company's employees may be, the full advantage of their collective potential can only be realized when they work together as a team. That teamwork potential realized with team building events turns periodic successes into consistent quality and productivity. Here are five key benefits to your team when you book an IE team building event:
Cultivate Loyalty
Having employee trust and company loyalty can be difficult to accomplish with a group of individuals. But members of a tightly-knit "team" feel like they're an important part of achieving a common goal.
Increase Productivity
Once that tight-knit team is formed, the feeling of having a common purpose influences how they work together. That unity comes, in part, from the seamlessly applying lessons employees learned on team-building exercises to situations and challenges.
Create Harmony In The Workplace
Team building activities offer employees the perfect opportunity to escape from the daily grind of the workplace and to blow off steam while gaining a new perspective on themselves and their co-workers.
Promote The Ideal Environment For Creativity
When employees work together to take part in fun challenges it spurs their creativity and problem-solving skills. This change in perspective (and sometimes attitude) then leads to new and intriguing ways of addressing tasks and challenges in the workplace.
Create Leaders
Facing unconventional challenges in a team setting brings an opportunity for employees to reconfigure the dynamics of how they work as a team. This often cultivates leaders that may have previously been overlooked.
---
Innovative Entertainment has a variety of team building entertainment options that work perfectly for creating just the right atmosphere to challenge your employees. Click here to learn more about a recent IE produced team building event for a pharmaceutical corporation. Or click here to connect with our expert team to start planning your unique team event!