Three major headliners from the nineties and early 2000's have come together, to produce an alternative rock masterpiece known as, Ezra Ray Hart. The iconic bands that are the combining forces of Ezra Ray Hart are: Kevin Griffin of Better Than Ezra, Mark McGrath of Sugar Ray, and Emerson Hart of Tonic. With five number one singles, and fourteen top ten singles, three gold albums, and four platinum albums between them, Ezra Ray Hart brings the best in music together.
Better Than Ezra
Founded in 1988 in while the members attended Louisiana State University in Baton Rouge, Better Than Ezra has released eight studio albums. Best known for Deluxe, their 1993 platinum album, their 1995 single Good hit number one on the Hot Modern Rock Tracks chart. The band's alternative rock, post grunge sound is known for having fans scream with excitement for hits such as King of New Orleans, In the Blood and Desperately Wanting. Although legends abound, the origins of the band's name remain a secret to this day.
Sugar Ray
Originally coming together in Newport Beach, California in 1986, Sugar Ray became well known in 1997 thanks to their number one single Fly. The name of their bestselling album, 14:49, refers to the fact their fifteen minutes of fame had not quite run out yet. Popular singles Every Morning, and Someday reached number three and number 7 on the Billboard Hot 100.
Tonic
Formed in Los Angeles in 1993, Tonic's debut album Lemon Parade went platinum in 1996 behind the most played song of the year If You Could Only See. The band was nominated for two Grammy Awards for their 2002 album Head on Straight: Best Rock Album and Best Rock Performance by a Duo or Group with Vocal for Take Me As I Am. Songs have also been featured in multiple soundtracks, including the lead and top 5 single, You Wanted More from "American Pie."
Bring this powerhouse group to your event through Innovative Entertainment. With over ten million albums sold in the United States by their three bands combined, Ezra Ray Hart's classic songs have something for everyone. Take your event to the next level of entertainment by booking this hot new band combo.
Photos of Ezra Ray Hart performing at a recent Innovative Entertainment client event.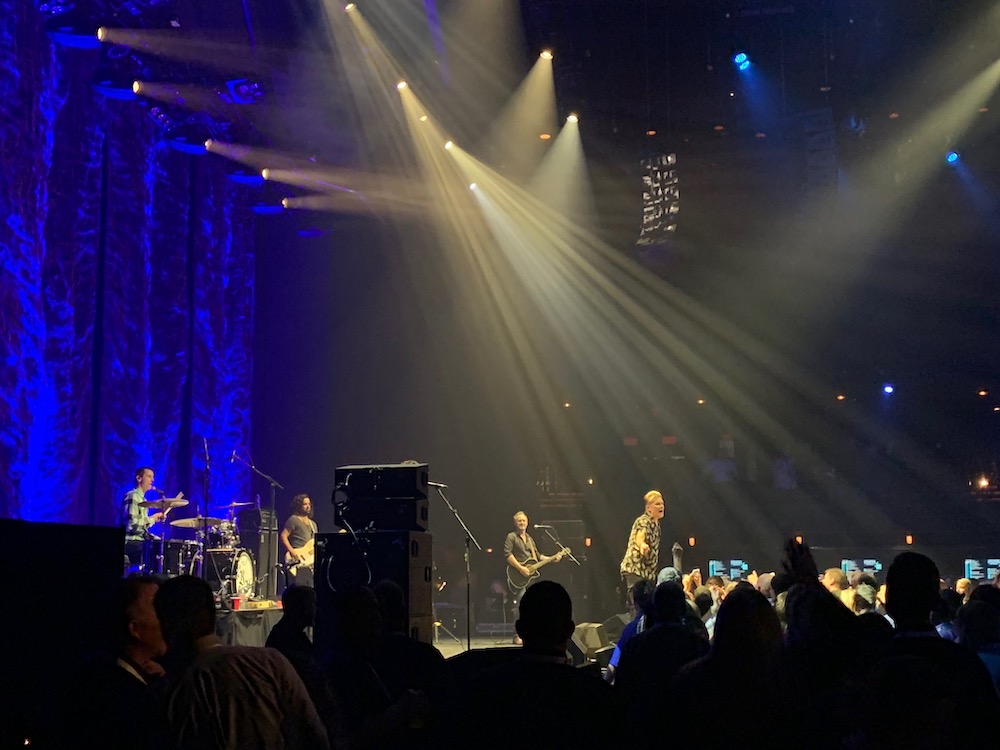 Hangin' out – Innovative Entertainment Executive Producer Nicole Bernardi and Ezra Ray Hart.