Feeling retrospective, we've pulled together a list of our top 3 favorite live event trends for 2017. Each one is something that made events memorable, forward-thinking and/or interactive. As we race towards a New Year, we think that elements from each of these trends will carry into 2018…what do you think?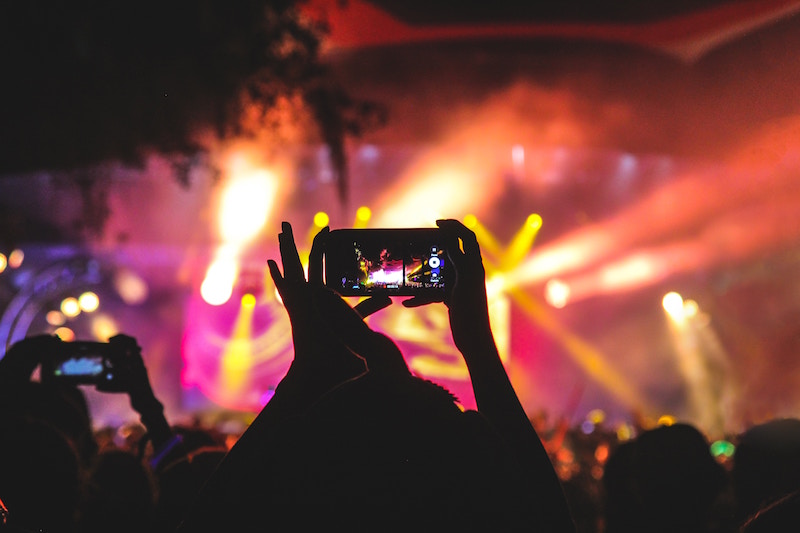 1. Pop-Up Shows
Ever feel a chill down your spine when you hear something announced, "For One Night Only?" There's a lot of magic to living in the moment. Pop-Up shows are rising in popularity, especially among younger markets. You can create a buzz about your event using social media and create a continuous online presence with a marketing strategy based on this premise. Promoting a show as a one-off event creates a sense of urgency to participate, and the feeling of novelty lets attendees feel like they're a part of something unique. When organizing a pop-up, keep in mind your venue options and how you can integrate other custom elements, like food trucks or local services.
2. Up Close & Personal
The taboo of whipping out your phone during a show has become, well, a lot less taboo, and in some cases, it's half of the fun. One of the biggest live event trends that's sure to stay on the rise is making it a personal experience that everyone in the audience feels like they're a part of. With Facebook live and other services streaming events, what's going on in the room isn't the only audience you're engaging. Finding ways to interact with your audience like live tweeting, check-ins or Instagram Live exclusives keep attendees feeling personally involved and builds a bigger buzz for the event in the social media sphere.
3. Sustainability & Mindfulness
Big issues are everywhere. Whether it's the environment, social causes, or health and wellness, people want to help.  Live events are temporary, and consumers want their footprints to be as well. Being part of a large group is a powerful way for audiences to feel connected to their causes. Producers will undoubtedly see live event trends evolve around biodegradable and environmentally friendly containers and party favors, green options and social campaigns. Other options include donating portions of profits or leftovers to charity. Whatever the approach, letting attendees know that you care about the big picture will keep your event in their thoughts long after their drive home.
---
Everyone loves a party, especially one that includes new and unique experiences. No matter what our clients are planning, our team of experienced talent producers know what audiences are looking for and what event entertainment will keep people talking. If you're looking to incorporate memorable, forward-thinking or interactive experiences in your next event then we should connect! Contact us for more information on the above trends, and many more ideas we have for bringing success to your event.