Fire & Ice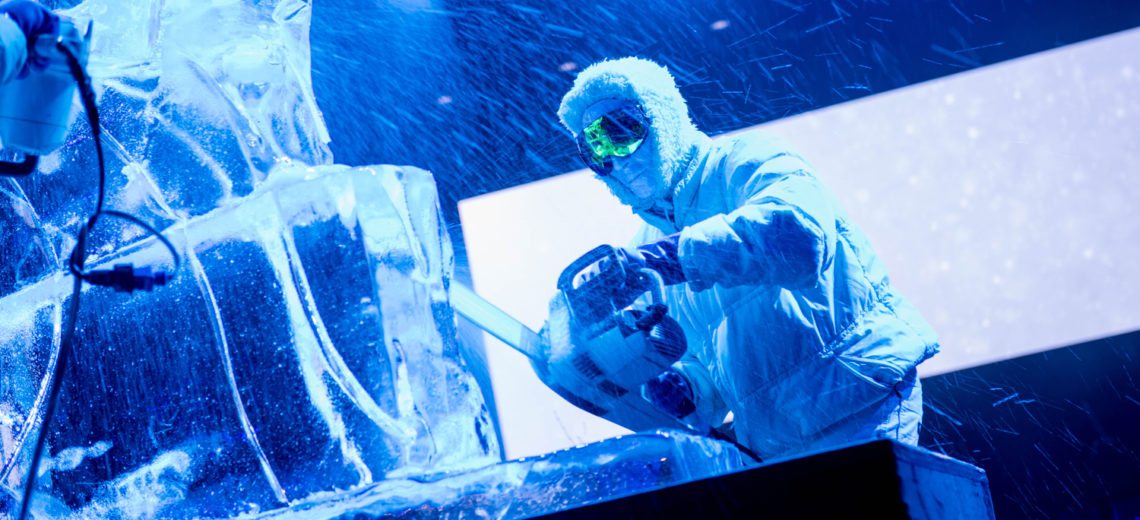 Event: Fire & Ice
Client: Aerospace Operators & Suppliers Conference
Venue: Savannah International Trade & Convention Center
Guest Count: 3000 per night, 3 nights
Scope: Innovative Entertainment worked directly with conference producers to create an evening of juxtaposition, based on Fire & Ice.  Blending the two themes together into one cohesive entertainment experience.
Entertainment included Ice Men, custom costumed Ice Statues and strolling Icey Mythical Characters greeting guests as they walked through an icey cave. Fear No Ice performed a large live ice carving (using chainsaws and axes) in the middle of the room, with the client tag line and logo. The show was performed to the music of two live violin players.
Executive Producer, Nicole Bernardi created a creative fire and dance show including fire eaters, poi dancers, fire stick and hoop dancers.
Photo Credit: PWP Studios