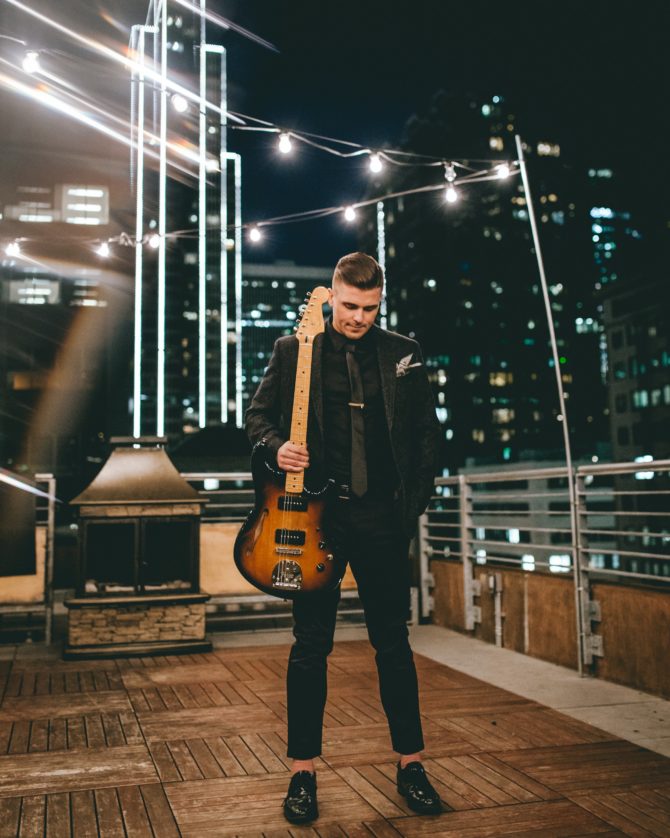 According to Reverbnation.com (January 2017) Sam Johnson is the #1 ranked Singer-Songwriter in all of San Francisco. Sam recently joined ANDY GRAMMER for the West Coast portion of his "Honey I'm Good Tour" performing live in front of thousands each night as Andy's only opening act.
His latest single "Future Me" made it's world debut on The Bay Area's LIVE 105.3FM, Sunday March 12, 2017. The music video followed shortly after, hitting 100,000 views on Facebook in only 2 days.
Sam's original music is often heard in TV shows on FOX, BRAVO, MTV, SPIKE and more. In 2015 He was commissioned by the UFC (Ultimate Fighting Championship) to write several songs which are still being used by the mixed martial arts promotion company to this day. His rendition of "In The Midnight Hour" was chosen two years in a row for the MACY'S Black Friday sales campaign.
Interscope Records recording artists "FLIP SYDE" did a rendition of Sam's song "Tower Of Hollywood" and it became the title track of their most recent album "Tower Of Hollywood."
Sam maintains a busy performance schedule at over 200 shows per year, playing dozens of college events, corporate events (Oakley Sunglasses, Oracle, Red Bull, Casamigos Tequila, and more), as well as festivals, tour dates, and residencies with The Ritz-Carlton San Francisco, The Palace Hotel, The Grand Hyatt San Francisco, and Cavallo Point.
He inked his first distribution deal, with Ineffable Music Group (Same distribution and management company as popular Reggae band Stick Figure), which catapulted him into sharing stages with Andy Grammer,Shwayze, Collie Buddz, Anuhea, The Holdup and many more.
Sam's journey hasn't always been so glamorous though. He "paid dues" for years as a street performer in San Francisco's Fisherman's Wharf, performing 5 days a week year round. It was through this rigorous performance schedule that Sam gained a loyal enough fan base to launch a Kickstarter campaign that funded the entire production of his 2014 release "The City," produced by Alex Elena and Topher Mohr (Lily Allen, Citizen Cope, Mayer Hawthorne).
Sam's is known for his soulful voice and lyrical whit. It is not uncommon to hear laughter come from a crowd at his performances.
He is often compared to artists like John Mayer and Dave Matthews.
MORE INFORMATION
Back to Talent Category