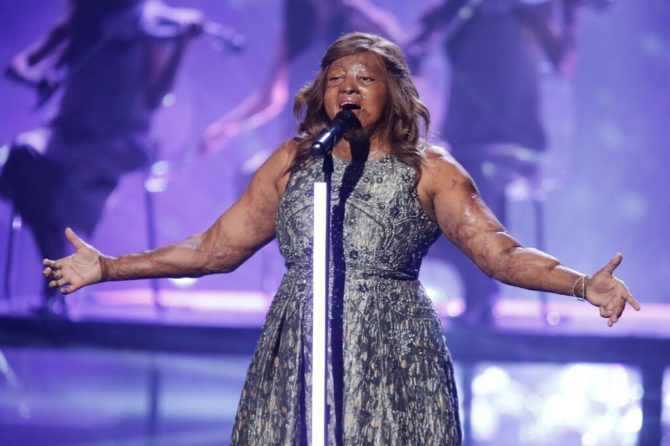 Kechi is a 29-year-old Nigerian-born woman, currently living in Houston, Texas. She is an MBA student and self-taught singer. Kechi found her true voice after her accident — a plane crash that took the lives of 107 of 109 passengers in Nigeria in 2005.
Throughout the difficult journey of her burns recovery, Kechi was sustained by her faith, her family and her music. She resumed high school in 2009 and then went on to University, where graduated Summa Cum Laude in 2015 with a Bachelor's in Economics. She began to sing and perform at her church, at burn and trauma fundraisers, galas and at family events, sharing what she loved with those she wanted to inspire.
Becoming a finalist on America's Got Talent was Kechi's dream realized and on June 10th, 2018, she released her first single, "Don't You Dare," on all music platforms. She has since become a traveling artist, inspirational speaker and burn survivor advocate for multiple burn survivor organizations, including Shriners Burns Hospitals.
In 2019, she became a finalist on America's Got Talent: The Champions through Simon Cowell's "golden buzzer." Kechi has now chosen to forge ahead on a path that allows her to explore both business and artistic opportunities.
MORE INFORMATION
Back to Talent Category