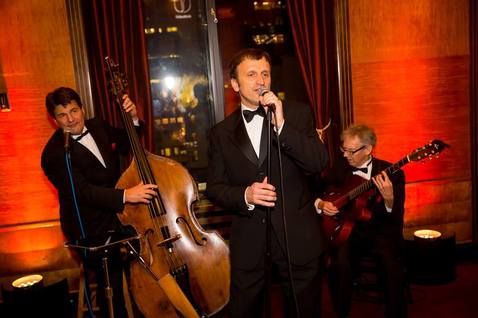 Hit Waves Unplugged is a one of a kind acoustic combo in Northern California: it started as a duo, acoustic guitar and upright bass. We then added a male vocalist, a female vocalist, reeds (sax, clarinet, flute) and drums/percussion.
Hit Waves Unplugged perform the hits from 1920 to 2016 in an acoustic ("unplugged") version. The band performs hits from Frank Sinatra/Ella Fitzgerald to hits from Michael Jackson/The Beatles/Police/Eric Clapton/Cindy Lauper and so many others.
We also perform your favorite wedding ceremony songs (classical music).
Interpreting today's hits in classic styles, Hit Waves Unplugged takes you on a genre-bending trip across continents and decades. Bruno Mars in 1930's New York? David Bowie in '40s Havana? Madonna in '50s Vegas? Acoustic virtuosos seamlessly integrate authentic Parisian Jazz, sensuous Rio Bossa Nova, and genuine American Swing to turn heads and win applause.
MORE INFORMATION
Back to Talent Category