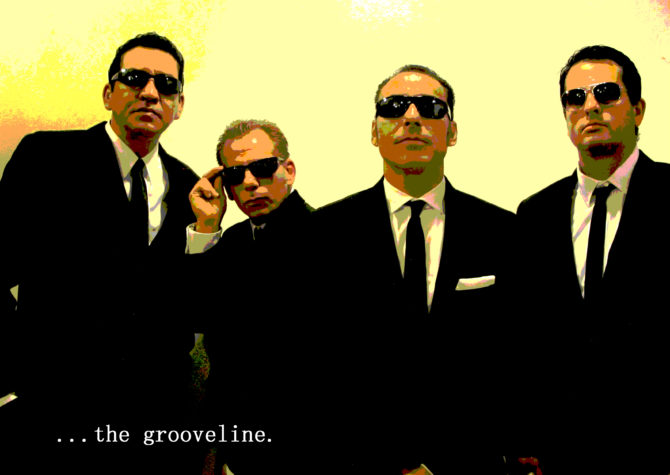 THE Grooveline show is not your ordinary "cover/corporate band." Their mix of contemporary dance hits with 70s Disco, 80s New Wave/Dance, and 90 Dance Hits, as well as Rock Favorites, is legendary for bringing riotous life to even the most staid of corporate events. And the music is just the half of it! THE Grooveline is world renowned for their audience engagement. They pride themselves on making the audience feel like they are included in every part of the show – from song choice to dance moves to the evening's flow. A recent Grooveline show at Atlantis the Bahamas went from the scheduled two and half hours to a whopping three hours and forty-five minutes, with no sign of slowing down from the band or the audience. This is not uncommon for Grooveline shows.
THE Grooveline has been one of the world's premier cover shows, entertaining ecstatic audiences across the globe, for over twenty-five years. Venues as far and wide as the Louvre in Paris, Piccadilly Circus in London, the Copacabana in Rio De Janeiro, the Gendarmenmarkt in Berlin, and The French Riviera in Monaco. Past and present clients have included Microsoft, Salesforce, Oracle, The San Francisco 49ers, Eddie DeBartolo and Family, The NFL, Cisco Systems, Michael Dell and family, as well as countless stars from across Hollywood and the world of sports. Events include multiple Olympics and Super Bowls (for NBC and Sports Illustrated). From 1995 to 1999 Grooveline was the house band at Rob Schneider's DNA Lounge Night Club in San Francisco, sharing the stage with legendary stars Prince, the Red-Hot Chili Peppers, Chris Farley, and many more.
THE Grooveline show can be tailored to the needs of any event – whatever the theme or requirements (with enough notification.) And although the core consists of the four original members, other frequent members can be added to include female singers (one or more,) horn section, keyboards, percussion, etc. based on the client's wants and needs.
MORE INFORMATION