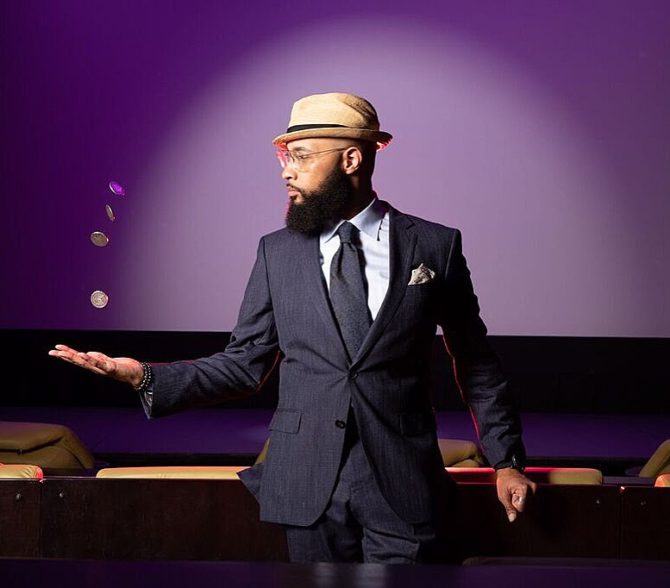 Eric Jones has made a name for himself in the world of magic. Armed with sleight-of-hand, Eric dazzles his audiences with his digital dexterity. He uses these tools to deceive, entertain and astonish his audiences with his mind-blowing illusions. Ordinary, everyday items become objects of fancy as Eric delicately handles them. Coins multiply, cards fly, and audiences stunned.
An award-winning performer, Eric's magic has been showcased at Magic Castle in Hollywood, CA, New York City's Monday Night Magic, the longest-running Off-Broadway magic show in NYC, Masters of Illusion and on Comedy Central.
Eric has appeared on television in 19 countries spanning 5 continents and has wowed dozens of A-List celebrities all over the globe with his Breathtaking close-up magic. As an author, performer, consultant, magician, and corporate entertainer. His expertise is sought out by Fortune 500 companies such as Merrill Lynch, State Farm, and Coca-Cola. As a corporate entertainer, Eric Jones performs some of the most spellbinding illusions imaginable that leaves the audience mystified.
Eric was a contestant on Season 2 of Penn & Teller: Fool Us where he successfully fooled the duo and managed to trick the two masters of magic. Eric Jones was a semi-finalist on Season 12 of NBC's America's Got Talent.
MORE INFORMATION
Back to Talent Category