Retro Future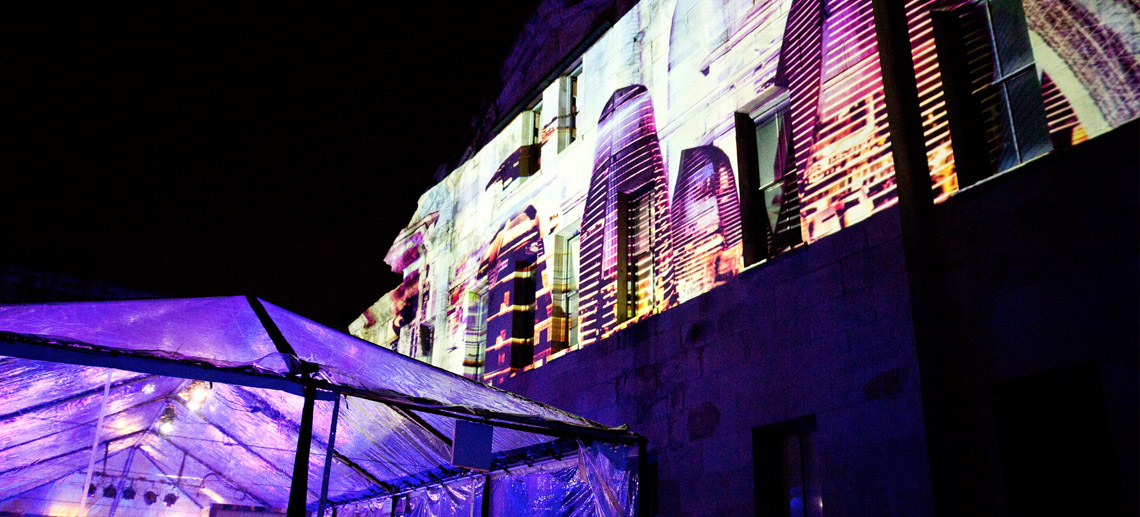 Event: Retro Future: A Hero's Journey
Client: American Technology Company; Employee Holiday Party
Venue: The Old Mint, San Francisco, CA
Guest Count: 500
Scope: Characterized by a blend of old-fashioned "retro" styles with futuristic technology, retro-futurism explores the themes of tension between past and future, and between the alienating and empowering effects of technology. Primarily reflected in artistic creations and modified technologies that realize the imagined artifacts of its parallel reality, retro-futurism has also manifested in the worlds of fashion, architecture, design, music, literature, film, and video games.
Innovative Entertainment provided full scale event production for the client. From thematic concept development through execution. Decor, catering, entertainment, tenting/rentals, video mapping and audio visual tech, registration and onsite execution was coordinated by our expert team.
Entertainment included The Family Crest, DJ Dojah, retro video games (skee ball, pinball, Pacman), airbrush artists, Z-Men (acrobatic greeters/dancers), photo booths and a movie theater.
Photo Credit: Orange Photography